The G. Raymond Chang Family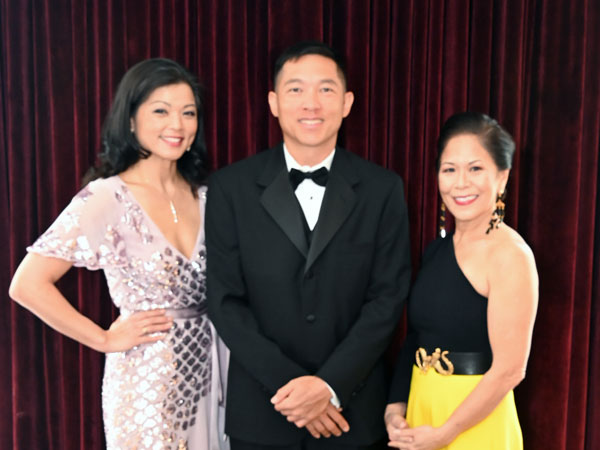 Ten years is a milestone! It is hard to believe that we meet that remarkable moment on April 6, 2019 at the 10 th Annual UWI Toronto Benefit Gala at the Ritz Carlton, again under our theme, Light, Learning, Liberty.
In 2010, a small team of motivated and determined volunteers and professionals led by my late husband, then patron, G. Raymond Chang, O.C., O.J., came together with a modest goal; to raise funds for scholarships to benefit aspiring students in great need and to honour extraordinary individuals and organizations. It is with joy and pride that we have watched as this event grew.
The UWI Toronto Benefit Gala has changed the lives of students, their families and communities across the Caribbean and beyond. In nine years, we have awarded over 500 scholarships, recognized 76 community and global leaders and raised over C$1.5Million. You have all played a critical role.
I speak on behalf of my co-patrons, Brigette Chang Addorisio and Andrew Chang, in thanking Scotiabank, our phenomenal lead sponsor who has come on board for the 10th year in a row. You have stayed the course… your commitment to the Caribbean and to the UWI Toronto Benefit Gala is unwavering.
Year ten promises to be special. And I am proud and thrilled to announce that Dr. Wesley J. Hall (Wes), UWI Gala 2016 Vice Chancellor honouree, will join us as Honorary Patron. Wes' phenomenal support and unyielding commitment continues to make us shine and give the students fresh hope…and for this we are thankful to him and his wife Christine.
The 2019 Gala will feature another wonderful lineup of formidable honourees and an outstanding UWI student. Do stay tuned for more information on the silent and live auctions, the warm Caribbean vibe and the rocking 10 th Anniversary After Party. It will be an evening of inspiration, celebration and most importantly – fundraising for the next generation of leaders in the Caribbean.
Over the years your generosity has enabled us to do important work and we invite you once again to join us. If you are coming for the first time, welcome aboard this great journey.
We look forward to seeing you and your friends, colleagues and family. After all - You are the heroes of our Gala story.
Please find the sponsorship/tickets form here. Should you have queries, please contact Toni Spooner at toni@uwitorontogala.org or (T) 416-214-7848 and please visit our website at www.uwitorontogala.org
Warmest Regards
Donette Chin-Loy Chang, Co-Patron
Andrew Chang, Co-Patron
Brigette Chang-Addorisio, Co-Patron