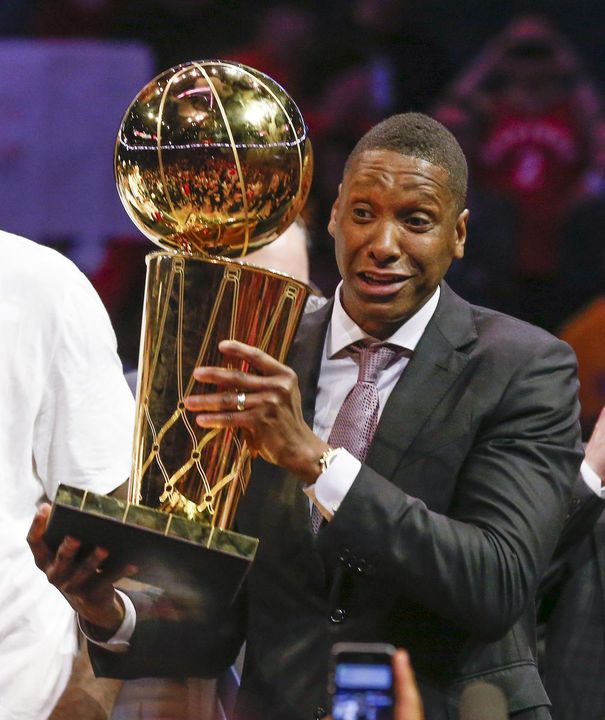 Masai Ujiri, General Manager, Operations Toronto Raptors and 2018 UWI Toronto Gala, G. Raymond Chang Honouree
What they're saying about us: Masai Ujiri is a basketball seer
What an incredible NBA finals run.
For the first time in franchise history, the Toronto Raptors are the NBA champions after defeating the Golden State Warriors in Game 6 on Thursday night. Here's how American media has reacted to the Raptors' historic victory.
Pundits praised the foresight that Raptors president Masai Ujiri had. Many of the Raptors squad were late-round draft sleepers, and some, like Fred VanVleet, were undrafted. Ujiri was also heavily criticized at the start of the season for firing coach Dwayne Casey, who was named NBA Coach of the Year, and trading star player DeMar DeRozan. But this allowed the Raptors to promote Nick Nurse to head coach and bring in Leonard from the San Antonio Spurs.
Former NBA player Jalen Rose told the ESPN panel that Ujiri's actions "I think this is going to change the landscape of the NBA as it relates to top-tier players when they become free agents because you see if you have one and you're able to build around him, all of a sudden, he can conjure something special.
Citing unnamed sources, ESPN's Adrian Wojnarowski reported that the Washington Wizards are prepared to offer Ujiri a $10 million annual salary to get him to join the Wizards in a managerial capacity.
"You just can't say enough about Masai Ujiri. It's one of the reasons why the Washington Wizards and basically any other team probably wants him as their president of basketball operations," ESPN commentator Stephen A. Smith said. "Because he bet on himself, he bet on his team, and obviously, they came through for him."
Source: https://www.thestar.com/sports/raptors/2019/06/14/what-theyre-saying-abo...