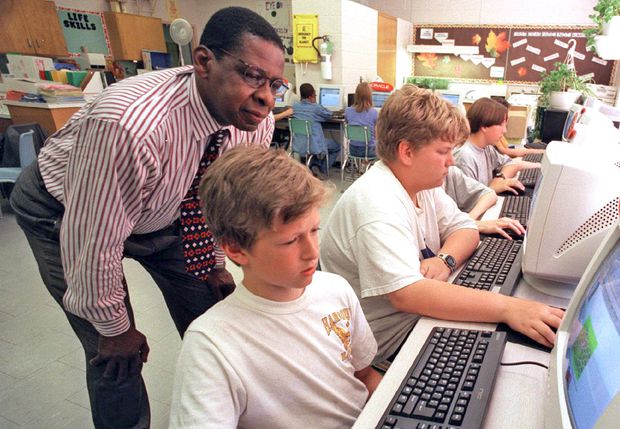 Distinguished educator Harold Brathwaite took aim at racism
Harold Brathwaite made history in 1994 when he was appointed director of education for the Peel District School Board (PDSB), becoming the first Black person in the country to hold the role. He was lauded for his leadership in fighting racism in the education system as well as helping at-risk youth in the Black community. Dr. Brathwaite died of colon cancer on May 31, a day before his 80th birthday, in Mississauga.
When Dr. Brathwaite was hired for the job, he brought a new perspective, one of visionary and progressive leadership, according to Beryl Ford, former chair of the PDSB. One of the major initiatives he helped create and implement was the curriculum planning guide "The Future We Want: Building an Inclusive Curriculum" in 2000. Its goal was to help transform the curriculum to align with the school board's vision of equity and inclusion. It was built around the notion of curriculum being more than just content and what was in the textbook – it expanded into the entirety of a school's community. The moment a child walked into the building was seen as an opportunity for learning.
The Peel school board, which covers a region west of Toronto including Caledon, Brampton and Mississauga, is one of the most ethnically and culturally diverse in Canada: about 83 per cent of its secondary school students are racialized.
Ann Lopez, a teacher with the PDSB when Dr. Brathwaite was there, said the "The Future We Want" initiative was designed to create more inclusive schools by challenging oppressive structures within, such as the "isms": racism, classism, ableism and so on.
Dr. Brathwaite also had a hand in changing the hiring practices within the PDSB to make it more equitable and made sure data on racial diversity was gathered.
"He focused his role at the time on equity, fairness and inclusiveness for all students and staff," Ms. Ford said. "Harold understood the communities and how necessary it was to include them in decisions moving forward. He gave them a voice."
He was involved in anti-racism work in the broader community as well: In 2015, he was a part of a group that helped change Toronto Mayor John Tory's position on carding by the city's police, a practice known for racially profiling Black people.
"He always stood up for what counted, sometimes in the quiet and behind the scenes, but he saw it through," said Gordon Cressy, former Toronto city councillor and Dr. Brathwaite's friend for 40 years. "There was no arrogance in Harold. But there was a tenacious spirit to see things done."
Harold McDonald Brathwaite was born in St. Michael, Barbados, on June 1, 1940 to Lotty and Mcdonald Brathwaite. He had five siblings. He leaves his daughters, Jennifer and Michelle, and his partner, Christine Shain.
Read the full article at https://www.theglobeandmail.com/canada/article-distinguished-educator-ha....