The G. Raymond Chang Family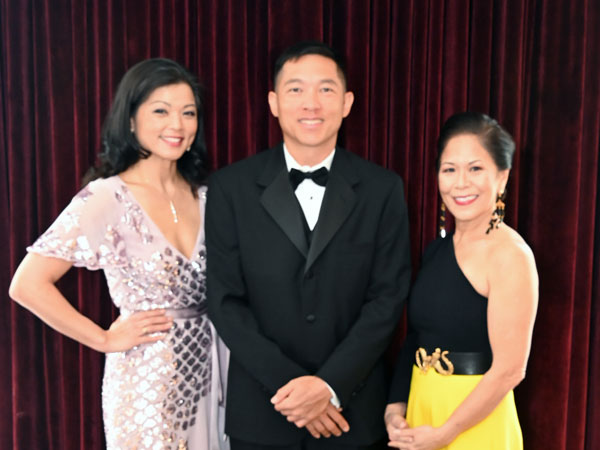 Dear Friends, we hope you are doing well. It feels like a long time since we 'broke bread' together…when we gathered in the beautiful Ritz Carlton on a spectacular Spring Day to welcome the cherry blossoms, great aspirations and another outstanding UWI Toronto Benefit Gala. For 10 years we hugged and greeted each other but all has changed and this time we welcome you warmly to the UWI Toronto Benefit Awards. We gather again under the theme LIGHT, LEARNING, LIBERTY, and recognize our collective effort in Meeting the Moment with gratitude.
Your generosity and tremendous support have kept us going and has buoyed the hopes and the dreams of some 600 students in the Caribbean at the University of The West Indies. These times have been extra difficult and painful for them, and they need our help now, more than ever. On behalf of my co-patrons Andrew Chang, Brigette Chang Addorisio and Wesley J. Hall, thank you for your kindness and generosity. Together with you, we are fully committed to this cause. It cannot be said enough how thankful we are that for this 12 th consecutive year Scotiabank is on board as our Lead Sponsor and supporter, and in a bigger way.  
Recently, your generosity has also provided welfare relief of financial assistance for internet services, laptops/tablets, rental accommodation, meals and the basic necessities for survival. The strong determination of these bright and talented young people to succeed, along with your financial assistance, kept many on track. Those who were in their final year were able to "cross the stage" in a delayed graduation, held in January, and collect their diplomas, many completing with honours. These young women and men continue to inspire us every day.
True to form, and because our students benefit greatly from mentors and leaders, we will again be honouring several outstanding individuals whose body of work inspires to make life better. If you have joined us for the first time…welcome aboard.
Remember, there is LIGHT guiding the way through mentors and role models; LEARNING through aspiring and seeking higher education that enables LIBERTY to be proud, independent leaders in their own communities. According to Dr. Wesley J. Hall, "failure is paralyzing" – and this is why we give a hand up to education.
Enjoy our virtual event, take in the stories and please donate to The University of the West Indies Scholarship fund.
Please find the sponsorship form here. Should you have queries, please contact us at secretariat@uwitorontogala.org or (T) 416-214-7848 and please visit our website at www.uwitorontogala.org.
Warmest Regards
Donette Chin-Loy Chang, Co-Patron
Andrew Chang, Co-Patron
Brigette Chang-Addorisio, Co-Patron