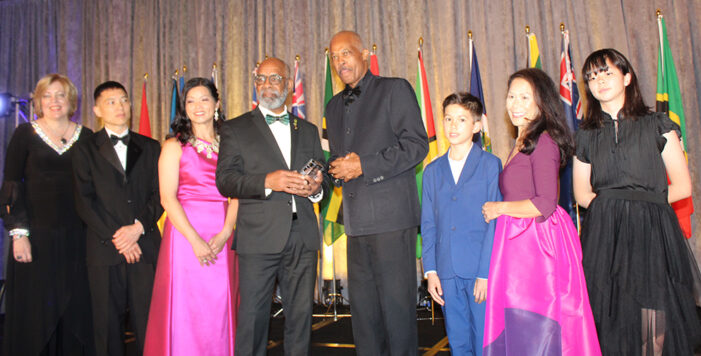 University of the West Indies annual Toronto Gala awards
Six community members awarded "Darkness cannot move darkness, only light can." These were words spoken by the great sculptor from Jamaica Basil Watson on receiving his award at the University of the West Indies Gala last weekend held at the Ritz Carlton in Toronto. Watson was one of six awardees at the annual Gala.
Read more at https://thecaribbeancamera.com/university-of-the-west-indies-annual-toro...