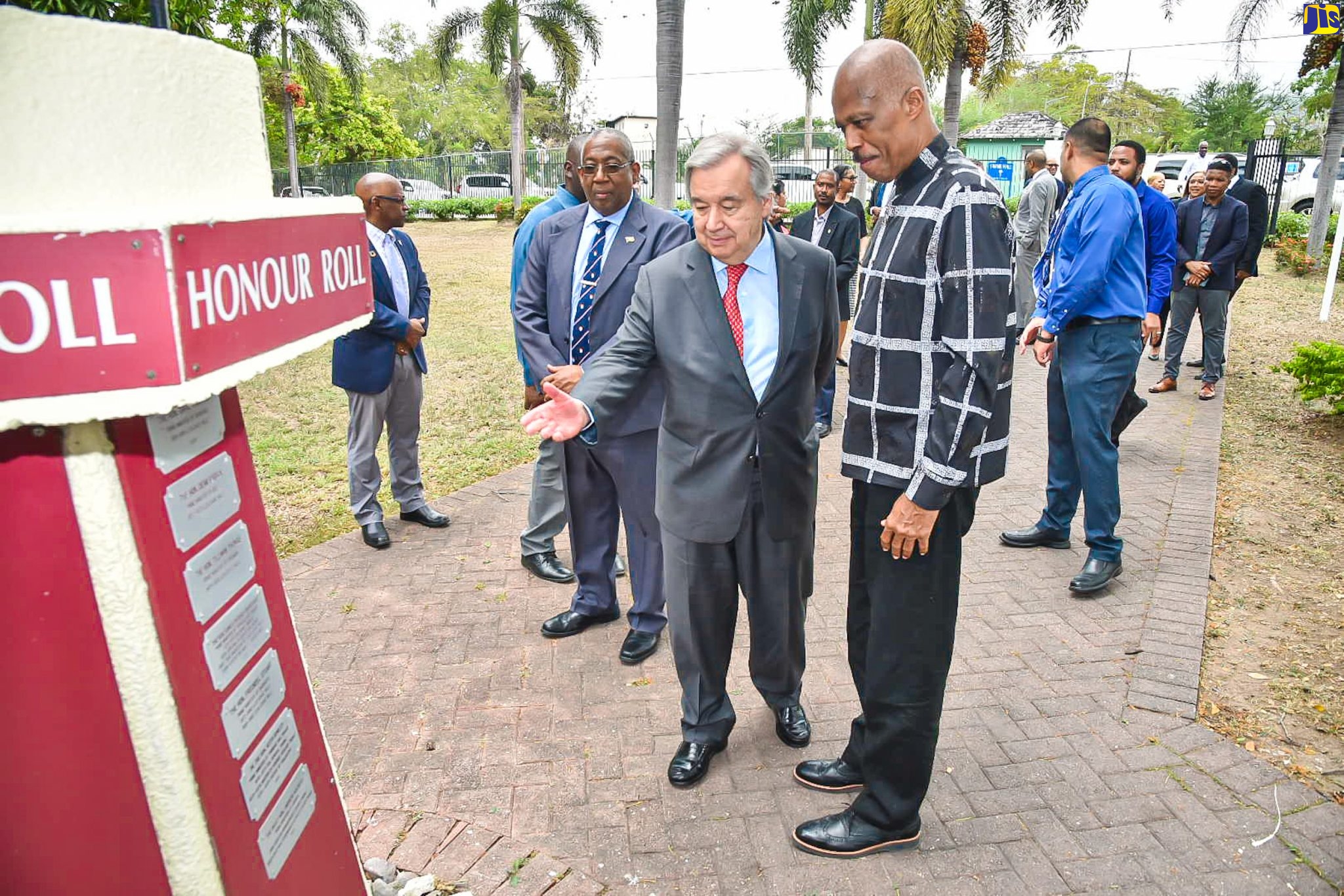 United Nations (UN) Secretary-General Visits The UWI as part of two-day working visit to Jamaica
On Monday (May 15, 2023), United Nations (UN) Secretary-General, His Excellency, António Guterres made time in his very busy, two-day, world wind visit to Kingston to do a brief tour of The University of The West Indies Mona Campus. His Excellency met with senior members of The UWI teaching and management team at The Prime Ministers' Park - a park that honours UWI graduates who have become leaders of government across the region (Pictured). Vice Chancellor Sir Hilary Beckles gave the Secretary General a vivid but succinct history of the monument at the heart of the park.
Later, His Excellency reconvened with Vice Chancellor Beckles at the UWI Museum to be presented with books on the Campus and region's history including one authored by Vice Chancellor Beckles himself. United Nations (UN) Secretary-General expressed his appreciation to the delegation from the University and hopes to have a chance to dedicate more time on a future visit.