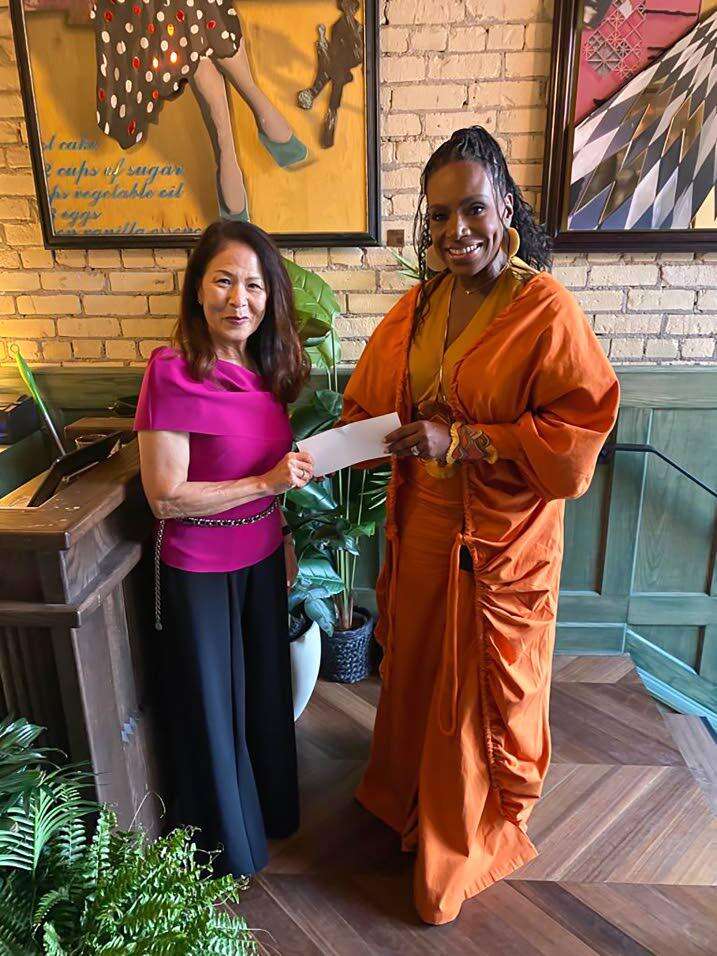 Page 2 - Emmy Award-winning actress Sheryl Lee Ralph (right) presents the inaugural CAN$7,500 scholarship cheque to The UWI Toronto Benefit Awards Committee co-patron Donette Chin-Loy Chang
At an intimate dinner, Thursday last, at the haute Caribbean-inspired dining house Miss Likklemore's Kitchen & Bar in Toronto, Canada, Emmy Award-winning actress Sheryl Lee Ralph, OJ made a scholarship donation in memory of her parents to The University of the West Indies (The UWI) Toronto Benefit.
Ralph, who is a 2023 UWI Toronto Benefit Luminary Award recipient but was unable to attend the gala last May, made good on her promise to start a scholarship in her parents' name for The UWI students. Ahead of the presentation Ralph shared how she "met a young man who wanted to go to law school and was down US$500 to complete his undergraduate degree at UWI... when I heard that, I thought, 'Oh, my God'. It is not like they need US$30,000. They just need a little help!"
The inaugural Can$7,500 scholarship was presented in the name of Ralph's deceased parents, Dr Stanley Ralph and Ivy Ralph. Her father was a college professor and her mother a pioneer in Jamaica's fashion industry.
See more at https://www.jamaicaobserver.com/page2-section/monday-august-21-2023-2/