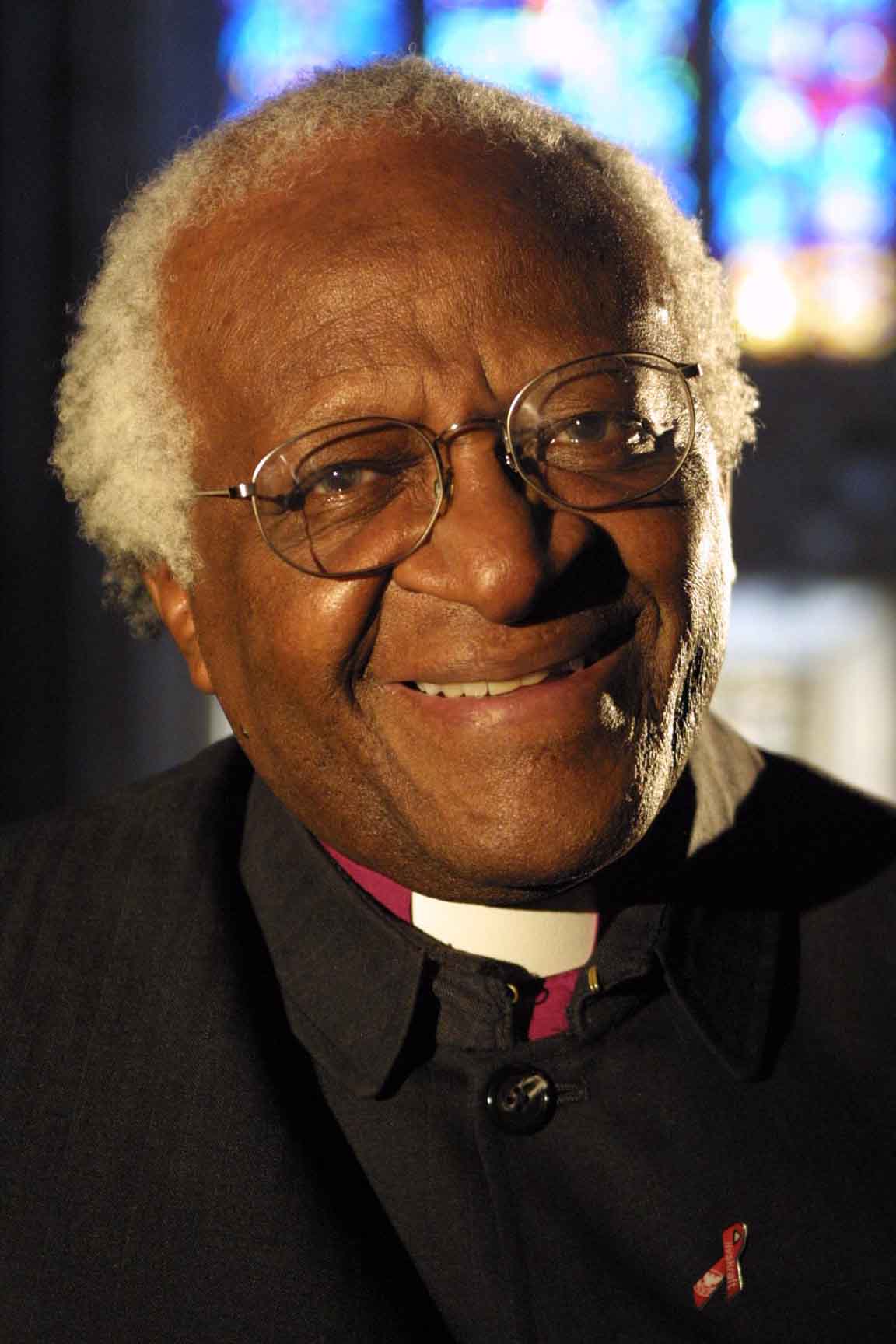 Archbishop Emeritus Desmond Tutu
Global activist for peace, democracy and human rights.
Studied at the Pretoria Bantu Normal College before teaching at Johannesburg Bantu High School before studying theology at St Peter's Theological College in Rosettenville, Johannesburg, and King's College London where he received his Bachelor's and Master's degrees in theology.
The first Black Archbishop of Cape Town, he became Secretary General of the South African Council of Churches, rising to international fame for leading opposition to apartheid. He received the Nobel Peace Prize in 1984; the Albert Schweitzer Prize for Humanitarianism in 1986; the Pacem in Terris Award in 1987; the Sydney Peace Prize in 1999; the Gandhi Peace Prize in 2007; and the Presidential Medal of Freedom in 2009. After the fall of apartheid, he headed the Truth and Reconciliation Commission. Received an honorary degree in 1986 from The University of the West Indies, the University of Toronto in 2000 and the Law Society of Upper Canada.
Continues to use his positional power and high profile to campaign for poverty, HIV/AIDS, racism, sexism, homophobia, transphobia, and land rights globally. Tirelessly dedicated his energies to bringing peace for groups across the world who are struggling for self-determination, environmental justice and climate change. Always advocating for the oppressed, like visiting in Fort McMurray, Alberta, Canada in 2014 and joined with Indigenous communities in the fight against pipelines and oil sands.
Archbishop Tutu married Nomalizo Leah Shenxane, a teacher whom he had met while at college in 1955. They have four children: Trevor Thamsanqa, Theresa Thandeka, Naomi Nontombi and Mpho Andrea.
Archbishop reads the Bible every day and recommends that people read it as a collection of books, not a single constitutional document: "You have to understand is that the Bible is really a library of books and it has different categories of material; There are certain parts which you have to say no to. The Bible accepted slavery. St Paul said women should not speak in church at all and there are people who have used that to say women should not be ordained. There are many things that you shouldn't accept." His daughter, Mpho Tutu, has also followed in her father's footsteps and in 2004 was ordained an Episcopal priest by her father.