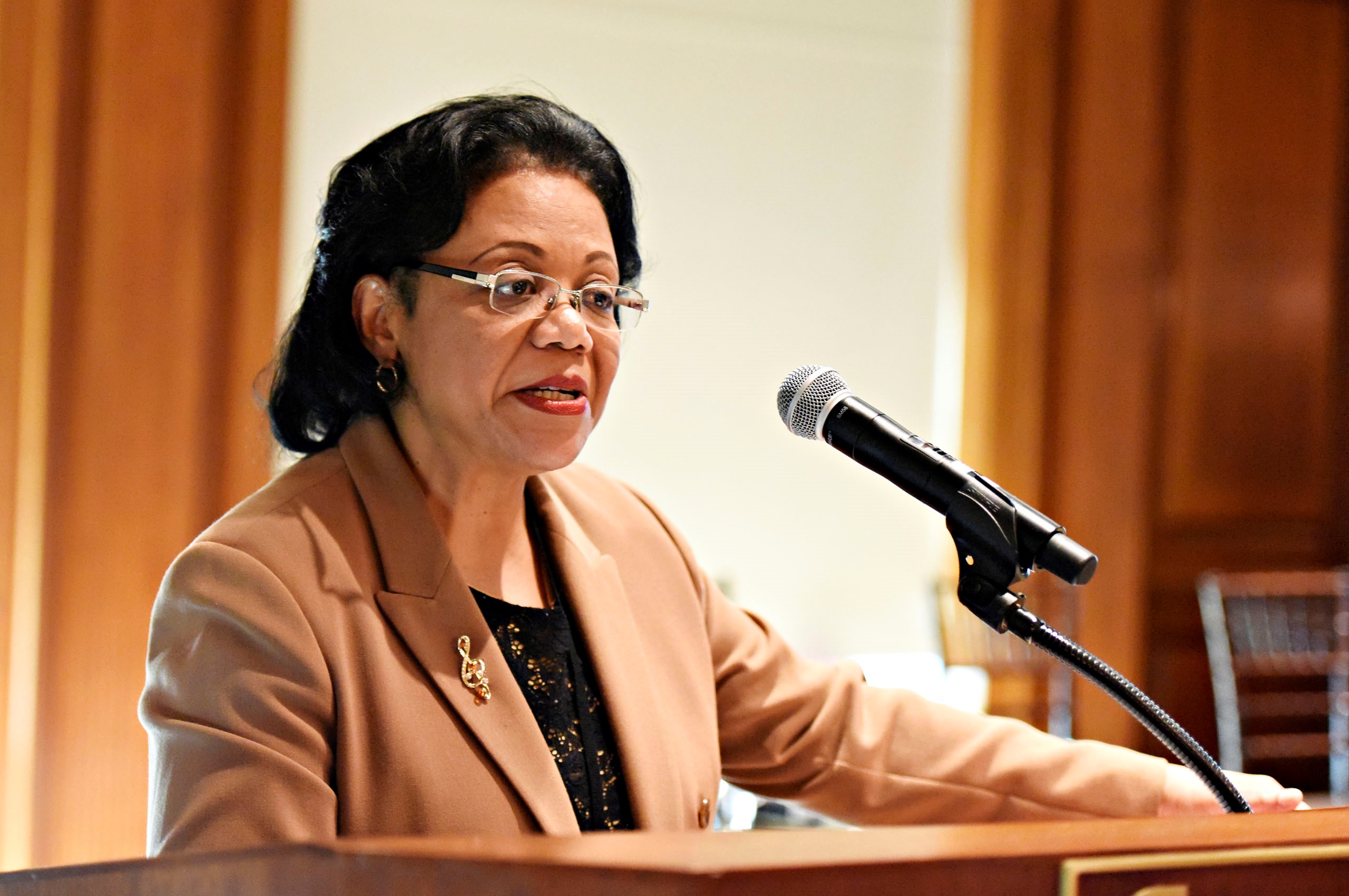 Dr. Catherine Chandler-Crichlow
Dr. Catherine Chandler-Crichlow is the Executive Director of the Centre of Excellence for Financial Services Education. She has held a variety of senior leadership roles in the private and public sector and was Managing Director, International Leadership Associates Inc., Director - Corporate Programs at Rotman School of Management, University of Toronto and Associate Vice President – Education and Training at TD Bank Financial Group. She is a co-founder and Chair of the Board of the newly-established African & Caribbean Board of Industry and Trade.
She has over 30 years experience in human capital development with a focus on executive and leadership development, curriculum development and program evaluation. She is an author on human capital development and a frequent speaker on the topic both locally and internationally. In her capacity building work, Dr. Chandler-Crichlow has consulted to international agencies such as the World Bank, the central banks of Brazil, Malaysia, Poland, Singapore and Trinidad & Tobago as well as with the Securities and Exchange Commission of Malaysia. Her extensive experience in the private and public sectors focused on strategy development and institutional change.
She has implemented initiatives at both sector-wide and organizational levels with a consistent focus on aligning human capital solutions to strategic needs of a region or institution. In February 2012, the World Economic Forum in Davos, Switzerland cited her work in linking workforce development to economic development of the Toronto region's financial services sector as a global "good practice".
Dr. Chandler-Crichlow was invited to participate in Ontario's first-ever Expert Roundtable involved in setting an immigration strategy for the province, and also invited by the federal Advisory Panel of International Trade to participate in a national roundtable involved in defining Canada's International Education Strategy.
Dr. Chandler-Crichlow completed her Ph.D doctoral studies in Education at the University of Toronto, her Masters in Education at Harvard University – USA, a Diploma in Education at the University of the West Indies (Trinidad & Tobago) and a Bachelor of Science Honours degree at The University of the West Indies (Trinidad & Tobago).