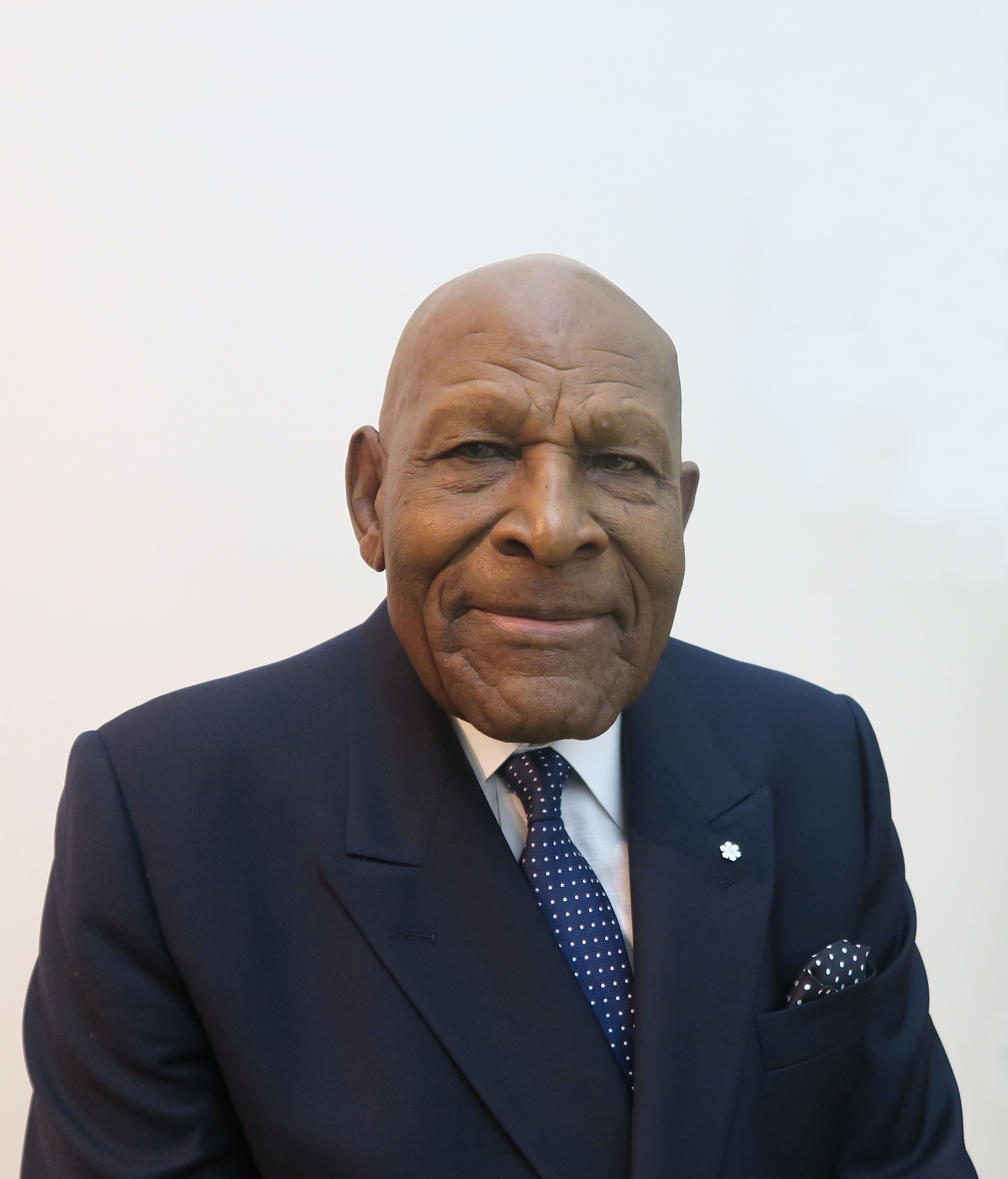 Mr. Denham Jolly
Mr. B. Denham Jolly is an award-winning businessman, philanthropist, entrepreneur, publisher/author and a human rights activist who is highly respected for his business acumen and community affairs.
Jolly was born in Green Island, Jamaica and attended Cornwall College. In Canada studied at the University of Guelph, Dalhousie and graduated from McGill in science, 1960. Jolly returned to Jamaica and did Nutrition Research for the Government. He returned to Canada in 1962 and worked as an Air Pollution Researcher for Metro Toronto and subsequently transferred to teaching science.
Jolly founded a senior care business and successfully operated his business, Tyndall Nursing Homes, in Ontario and Texas, as President & CEO for over 40 years.
1982, Jolly founded the Black Business Professional Association (BBPA) and the Harry Jerome Awards and bought/published the community newspaper, Contrast.
2001, Jolly was the Founder and President & CEO of Canada's first Black-owned radio station, FLOW 93.5, Toronto.
Jolly is named in the Who's Who of Ontario, Canada's Who's Who and the International Who's Who of Professionals and is acknowledged as a prominent African Canadian in How the Blacks Created Canada.
Jolly has also served as a Director of the Toronto International Film Festival (TIFF) among his many credits. He has been recognized with an astounding list of distinguished awards including the: Queen's Golden Jubilee Medal; Queen's Diamond Jubilee Medal; Canada's 125th Confederation Medal.
Mr. Jolly's community affairs include: Jamaican Canadian Association (JCA), Black Action Defense Committee (BADC), Committee for Due Process, Daphne Dacosta Cancer Association, Jane and Finch Concerned Citizens, Harriett Tubman Games, the YMCA and Caribana.
Jolly won the highly-esteemed 2017 Toronto Book Award for his memoir "In the Black: My Life" tracing his personal and professional struggle for a place in a country where Black Canadians face systemic discrimination.
August 2019, Jolly paid off the JCA Centre's mortgage with a $312,000 donation.
November 2019, the City of Toronto named a street in his honour, "Jolly Way".
November 2020, the Governor General of Canada appointed Mr. Jolly to The Order of Canada, for his outstanding service to the nation.
Today Jolly continues his work as a Philanthropist and Activist. Most recently Jolly started a Breakfast Program at Cornwall College, his Alma mater in Montego Bay, Jamaica. Jolly currently sponsors a Boys Under 12 Soccer Team from Regent Park in Toronto, Canada. He currently sponsors Industry Cove Basic School, Hanover a school founded by his Mother.