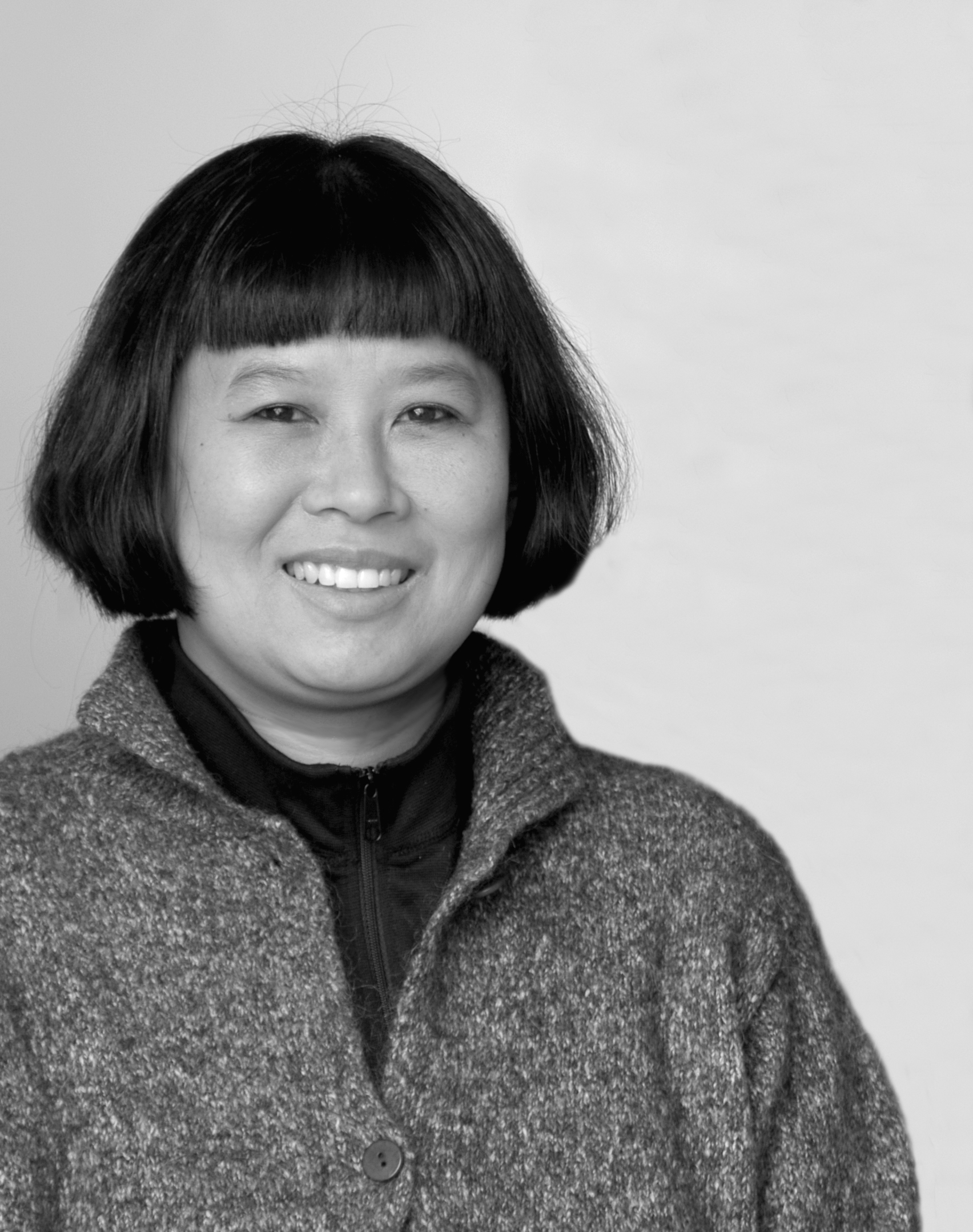 Ms. Brigitte Shim
Shim-Sutcliffe Architects
Brigitte Shim is a principal in the Toronto based design firm Shim-Sutcliffe Architects and she is also an Associate Professor at the John H. Daniels Faculty of Architecture, Landscape and Design at the University of Toronto.
Shim, along with her partner A. Howard Sutcliffe formed their architectural design practice Shim-Sutcliffe Architects in 1994 reflecting their shared interest and passion for the integration and interrelated scales of architecture, landscape and furniture. To dated, Shim and Sutcliffe have received twelve Governor Medals and Awards for Architecture and an American Institute of Architects National Honor Award along with other accolades for their built work ranging from projects for non-profit groups to public and private clients. Brigitte Shim has lectured on Shim-Sutcliffe's built work in lectures and symposia internationally.
Brigitte Shim is an Associate Professor at the John H. Daniels Faculty of Architecture, Landscape and Design at the University of Toronto since 1988, engaged in core design studios, advanced design studios as well as teaching courses in the History and Theory of Landscape Architecture. She has been a visiting professor at Yale University's School of Architecture holding the Eero Saarinen Visiting Professorship, the William B and Charlotte Sheperd Davenport Visiting Professorship, the Henry Bishop Visiting Chair and the Visiting Bicentennial Professor in Canadian Studies; an invited international visiting professorship at Ecole Polytechnique Federal de Lausanne and Harvard University's Graduate School of Design as well as the Somerville Visiting Lectureship at the University of Calgary's Faculty of Environmental Design and the Martell Distinguished Visiting Critic at the University of Buffalo's School of Architecture and Planning.
Shim is currently serving as a board member for Build Toronto and a member of Waterfront Toronto's Design Review Committee and the University of Toronto's Design Review Committee. She has served on numerous international, national and local design juries as an advocate for design excellence. She served on the 2007 Aga Khan Architecture Award Master jury. She was a member of Canada's National Capital Commission Architectural Advisory Board for over a decade. She was a board member for Mooreland's Community Services - a local Toronto non-profit charity helping inner city children and youth affected by poverty since 1917. She is currently serving on the Board of Greenwood College School, a progressive independent school in Toronto. She is a Senior Fellow at Massey College in the University of Toronto and their College Architect.
Brigitte Shim was born in Kingston Jamaica and moved with her family to Toronto, Canada in the early 1960's. She is a member of a large Chinese-Jamaican family which is also part of a vital and active Caribbean community which has made its home in the Toronto area. Brigitte Shim was educated at the University of Waterloo with degrees in Environmental Studies (BES) and a professional degree in architecture (BArch).
She is a Fellow of the Royal Architectural Institute of Canada (FRAIC), an Honorary Fellow of the American Institute of Architects (Hon FAIA) and an elected member of the Royal Canadian Academy (RCA). In January 2013, Brigitte Shim and her partner Howard Sutcliffe were both simultaneously awarded the Queen Elizabeth II Diamond Jubilee Medal and the Order of Canada (CM), "for their contributions as architects designing sophisticated structures that represent the best of Canadian design to the world."