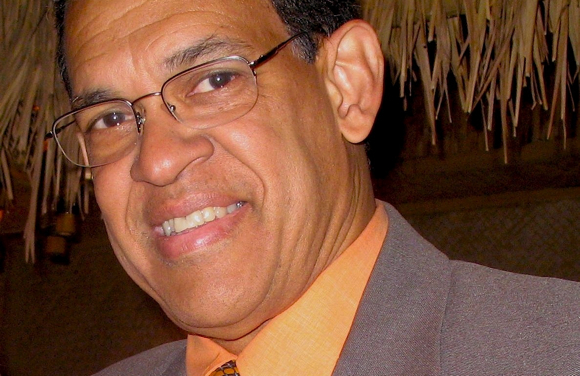 Professor the Honourable Renn Holness, O.J.
Consultant Neurosurgeon
UWI, Mona graduate and recipient of the Honorary Degree of Doctor of Science (DSc) from The UWI, Professor Renn Holness, has been selected by the Canadian Neurosurgical Society (CNSS) to receive The Charles Drake Medal, its Lifetime Achievement Award, in recognition of his outstanding career and significant contribution to Neurosurgery.
Professor Holness received the Lifetime Achievement Award at the Annual Congress of the Canadian Neurological Sciences Federation Congress in Quebec City, June 21 - 24, 2016. The President of the CNSS, Ian Fleetwood, in communicating this signal honour to him referred to Holness' many leadership roles in Canadian Neurosurgery. Renn Holness attained the Gold Medal in the 1968 Bachelor of Medicine, Bachelor of Surgery (MBBS) Final Examinations, obtaining Distinctions in Obstetrics &Gynaecology and Pathology & Microbiology as well as Honours in Medicine and Surgery. He served as Professor and Head of the Department of Neurosurgery, Dalhousie University from 1987 to 1994 before serving as Director of The UWI Clinical Training Programme in Nassau Bahamas from April-October 2000.
Professor Holness was President of the Canadian Neurological Society, (1995- 1996) and Chairman of the Examining Board in Neurosurgery, Royal College of Physicians of Canada from 1997 to 2000. The Department of Surgery, Radiology, Anaesthesia and Intensive care extends congratulations to this outstanding graduate. Presently, Professor Holness gives back to his Alma Mater, in his capacity as Professor and Examiner in Neurosurgery in the DM (UWI) Neurosurgery Programme and teaches surgical residents and medical students at the Cornwall Regional Hospital.