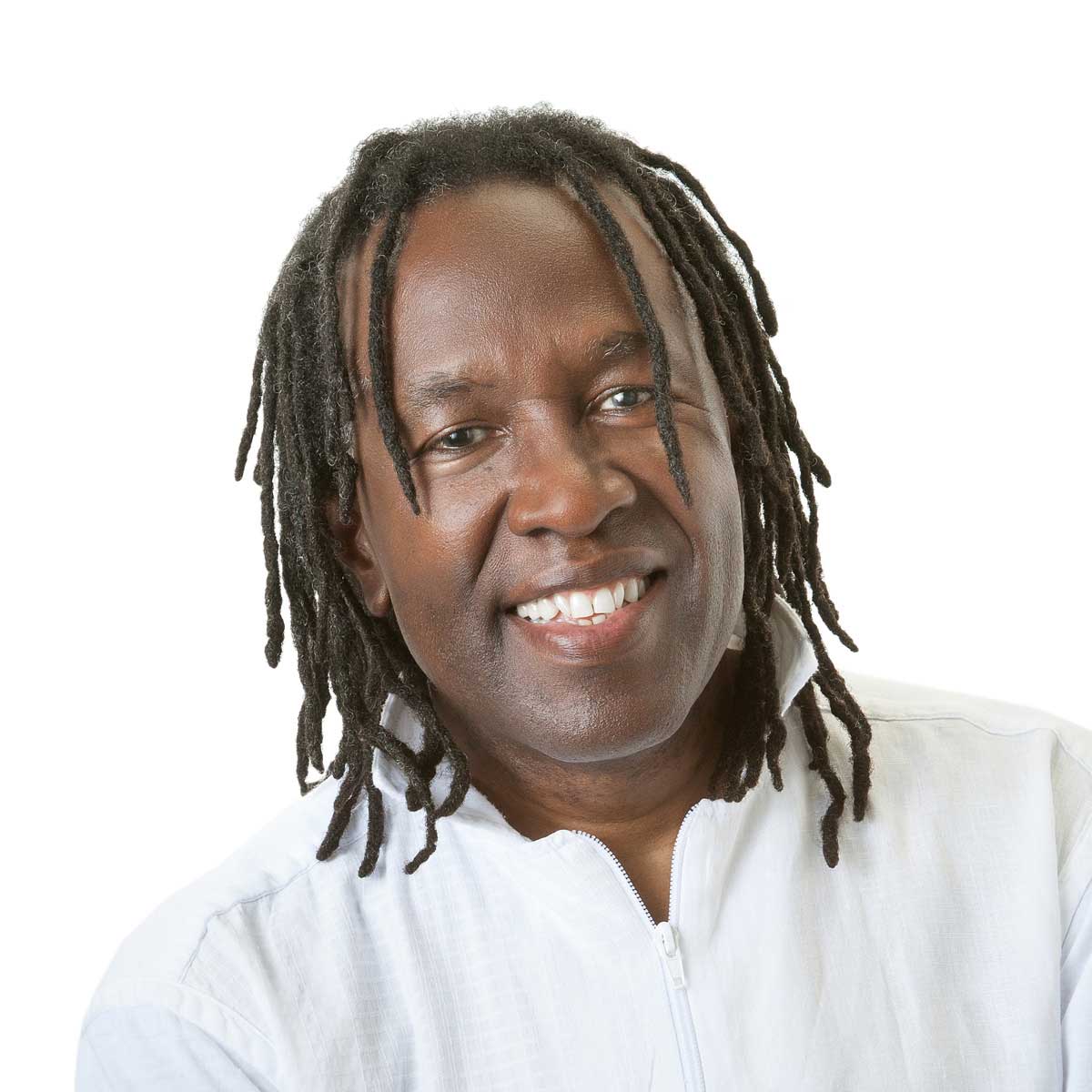 Dr. David Rudder
David Michael Rudder is one of the top calypsonians of his generation. In 1977 he joined Charlie's Roots, one of the top bands in Trinidad and Tobago. In 1986 he burst into prominence with his album "The Hammer" which produced two big hits, "The Hammer" (a tribute to the late pannist Rudolph Charles) and "Bahia Girl". This was followed in 1987 with "Calypso Music", a brilliant encapsulation of the history of calypso. In 1988 Rudder released his best album to date, "Haiti" which included the title track, a tribute to the glory and suffering of Haiti, "Engine Room", which captures the energy of the steelband, and "Rally 'Round the West Indies" which has become the anthem of West Indies cricket. The song "Haiti" spurred his appointment in 1991 as a UNDP Goodwill Ambassador representing the Caribbean region.
David was born in Belmont, Trinidad on May 6, 1953. One of nine children, he spent much of his early childhood with his grandmother, a spiritual Baptist, growing up near a pan yard and a Shango yard, in a neighbourhood where boys dreamed of being entertainers. It was at school that he discovered how much the arts interested him. Rudder began singing at the age of 11 with a group called The Solutions. He also became an apprentice to the late Ken Morris, a master craftsman known for his copper work and carnival designs. David still paints today and in fact he sees himself more as an artist rather than an entertainer.
It was the influence of the Shango and Pan yard that was to actually colour his music. The chanting of the Shango Baptists continues to be at the heart of many of his songs. Long before Rudder established himself in the calypso arena, he was known as one of the few band singers who wrote all his own songs. His popularity flowed from his obvious talent and from the radically different image he cultivated of himself as a singer.
David Rudder enjoys reading and relaxing with his wife Christine and five children. He lives in Canada and spends much of his time touring in North America and Europe.