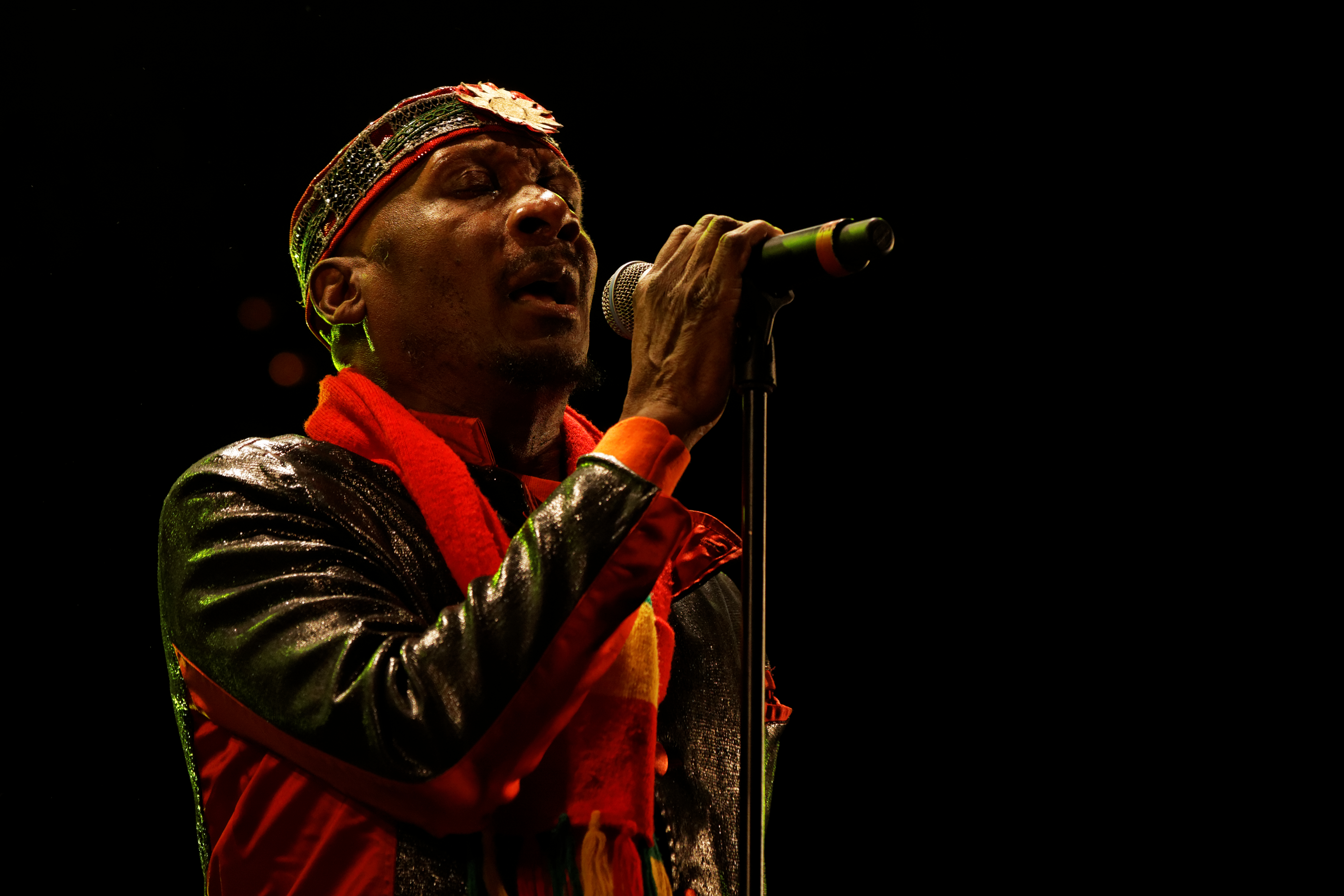 Dr. the Honourable Jimmy Cliff, OM
Reggae Legend
Jimmy Cliff was reggae's first international star and remains its greatest living ambassador, having taken the music of Jamaica to all corners of the world. He had hits outside of Jamaica as far back as 1969, when "Wonderful World, Beautiful People" reached Number Six in Britain and Number 25 in the U.S. Yet his career breakthrough came in the Seventies, with the release of the soundtrack to The Harder They Come. That album served as a primer on reggae music for the uninitiated, and half of its tracks were by Jimmy Cliff. They included three songs that have become reggae standards: the ebullient "You Can Get It If You Really Want," the anthemic "The Harder they Come" and the hymn-like "Many Rivers to Cross."
In addition to writing and singing those songs, Cliff starred in the ?lm. The Harder They Come was the first feature film written and directed by a Jamaican and shot on location using an all-native cast. Cliff played a budding singer from the Jamaican countryside who gets caught up in the renegade world of drugs and violence in the slums of Kingston. The movie became a huge success in Jamaica and a cult classic elsewhere. The soundtrack, released in America on Chris Blackwell's Mango label (a subsidiary of his Island Records) in 1973, proved to be a steady seller, though it didn't enter Billboard's album chart until March 1975 - still a full two months before Bob Marley and the Wailers first cracked the U.S. charts with Natty Dread.
Jimmy Cliff was born James Chambers in St. James, Jamaica. He adopted the stage name "Cliff" to acknowledge the heights he intended to climb. His First recordings date back to 1962, and two of his songs ("Ska All Over the World," "Trust No Man") were included on a 1964 anthology, The Real Jamaican Ska, released in the U.S. on Epic Records. Hooking up with legendary Jamaican producer Leslie Kong, Cliff unleashed a string of hit singles in his homeland throughout the Sixties, including "Hurricane Hattie," "Miss Jamaica" and "King of Kings." He was among those chosen to represent Jamaica at the 1964 World's Fair in New York.
Blackwell groomed Cliff to be the artist who would break reggae into the international mainstream. Cliff moved to London for a period to further that goal. Hard Road to Travel, his first British album, was released in 1968, and the Top 10 success of "Wonderful World, Beautiful People" followed the next year. His controversial 1970 single "Viet Nam" was a minor British hit. That same year, his version of Cat Stevens' "Wild World" - with Stevens producing and playing piano - went to Number Eight in the U.K. A cover of Cliff's "You Can Get It if You Really Want" by Desmond Dekker, his friend and fellow Jamaican singer, soared to Number Two on the British charts in 1970 - a few years before the inclusion of Cliff's original version in The Harder They Come. Cliff's 1972 single "Trapped" was also produced by Cat Stevens. Subsequently covered by Bruce Springsteen, it received great exposure from its inclusion on the We Are the World charity album from 1985.
His last album for Island Records was 1973's Struggling Man, at which point he signed with Reprise and embarked on a period of stylistic experimentation that included such albums as Another Cycle (a soul/pop album cut at Muscle Shoals Sound Studios), Unlimited and Brave Warrior. One of the standouts in his catalog, Give Thankx (1978), included the militant anthem "Stand Up and Fight Back." In the early Eighties, he returned to rootsy reggae on Give the People What They Want (1981) and Special (1982). The latter album, his first for Columbia Records, was recorded at Channel One Studios in Kingston with some of Jamaica's best producers and engineers. Cliff dubbed his touring band Oneness, and they performed all over the world, including Africa.
Cliff returned to movies with his appearance in the 1985 comedy Club Paradise (starring Robin Williams), set in the Caribbean. Cliff and Oneness toured with head-liner Steve Winwood in 1986. In 1993, Cliff's recording of Johnny Nash's early-Seventies hit "I Can See Clearly Now" - included on the soundtrack of Cool Runnings, a film about the Jamaican bobsledding team - became a Top 20 hit.
Jimmy Cliff's role as a reggae pioneer was celebrated in 2003 with a Deluxe Edition reissue of The Harder They Come and a two-disc Jimmy Cliff Anthology.
"My role has always been as the shepherd of reggae music," Cliff has noted. "When they wanted to bring reggae to America, they sent Jimmy Cliff. When they wanted to bring reggae to England, they sent Jimmy Cliff. When they wanted to bring reggae to Africa, they sent Jimmy Cliff."