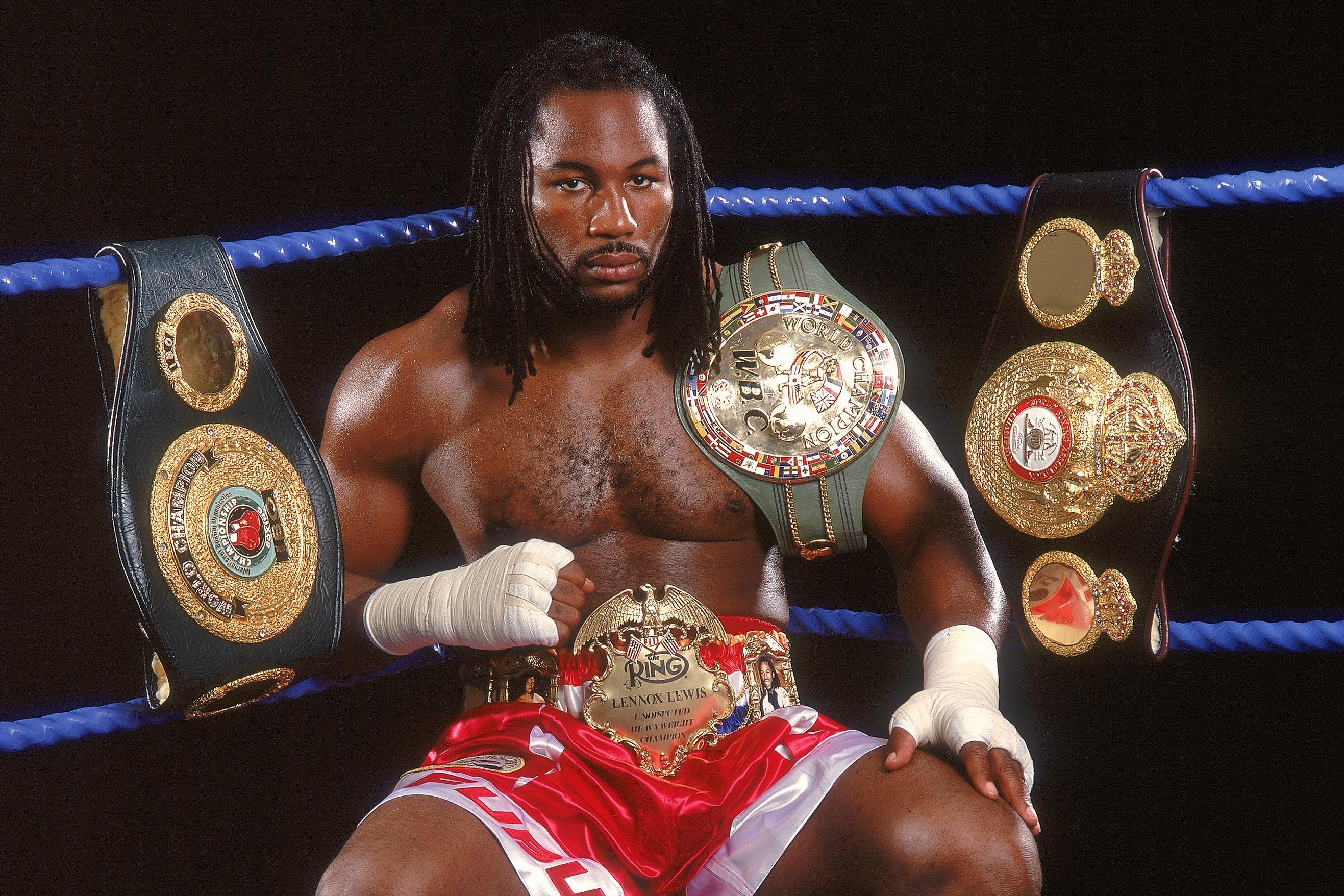 Dr. Lennox Lewis
Boxing Legend
Lennox Lewis has accomplished more in one boxing career than most people can imagine. He is known for his calculated fighting style and grace in the ring. Muhammad Ali famously said to Lewis, "You're the greatest one there is, like me." George Foreman has described Lewis as "beyond doubt, the greatest heavyweight of all time." Lewis' decision to retire as the reigning heavyweight champion of the world in 2004 re-affirmed his reputation as a man who makes decisions for himself and sticks to his principles.
Lewis retired with an impressive record of 41 wins - 2 losses - 1 draw, 32 wins by knockout. Before turning pro, Lewis held a remarkable amateur record of 85-9, which he capped with a gold medal for Team Canada at the 1988 Seoul Olympics.
After turning professional in 1989, Lewis went on to gain the European title in 1990 and the British Commonwealth Heavyweight title in 1992. He was officially crowned the WBC Heavyweight Champion in January of 1993. In November 1999 Lewis and Evander Holyfield met once again in the ring after their earlier fight ended in a controversial draw. This time Lewis defeated Evander Holyfield to become the Undisputed Heavyweight Champion of the World, unifying the WBC, WBA, IBO and IBF titles. Along with Muhammad Ali and Evander Holyfield before him, Lewis is one of three boxers in history to have won the heavyweight championship three times. The crowning moment in his career came in June 2002 when Lewis ceremoniously defeated Mike Tyson. The Lewis/Tyson 2002 fight was the highest grossing pay-per-view professional boxing fight for five years.
Lewis's athletic accomplishments have been acknowledged with numerous international honors. In 1988 his adopted home of Canada awarded him a CM - Member of the Order of Canada. The Order of Canada is the centrepiece of Canada's honours system and recognizes a lifetime of outstanding achievement, dedication to the community and service to the nation. In 2002 he was honored by his birth country of England when Queen Elizabeth II awarded him a CBE - Commander in the Most Excellent Order of the British Empire. The CBE is an esteemed honor for a British citizen, just one rank below knighthood. In 2008, Lewis was inducted into Canada's Sports Hall of Fame, the World Boxing Council's Hall of Fame and the World Boxing Hall of Fame. In June 2009, Lewis was also inducted in his first year of eligibility into the revered International Boxing Hall of Fame.
Lewis keeps busy with business ventures and charitable projects. He is a major contributor to the Muhammad Ali Center in Louisville, Kentucky, and lent his talent and expertise to build a new Canadian youth boxing center in Kitchener Waterloo named in honor of his amateur boxing coach Arnie Boehm. He sponsored a youth chess team, which eventually won the US national championship before graduating. He is an annual supporter of countless charities which focus primarily on youth issues, including the Rotary Club of Grand River's Downtown Mudpuppy Chase for KidsAbility Centre. Lewis did national public service announcements against domestic violence in the UK and in the US for Do Something. He also contributed to Chicken Soup for the Soul for Preteens with a chapter on overcoming challenges in youth.
Lewis has made several television appearances, including Late Night with David Letterman. Among many others, he has had cameo roles in the film Ocean's Eleven and the TV show Entourage. His film career includes a starring role in the independent feature, Johnny Was, and several producing credits. In 2008, he finished fourth out of 14 on Donald Trump's first airing of the Celebrity Apprentice. He was a ringside boxing analyst for HBO's Boxing After Dark for four years. In 2011, he received an honorary doctor of laws degree at the fall convocation of Wilfrid Laurier University in Ontario, Canada
Lewis and his wife Violet are the proud parents of Landon, Ling, Leya and Leviah. In his spare time, he is passionate about boxing, chess, poker, and improving his golf game.