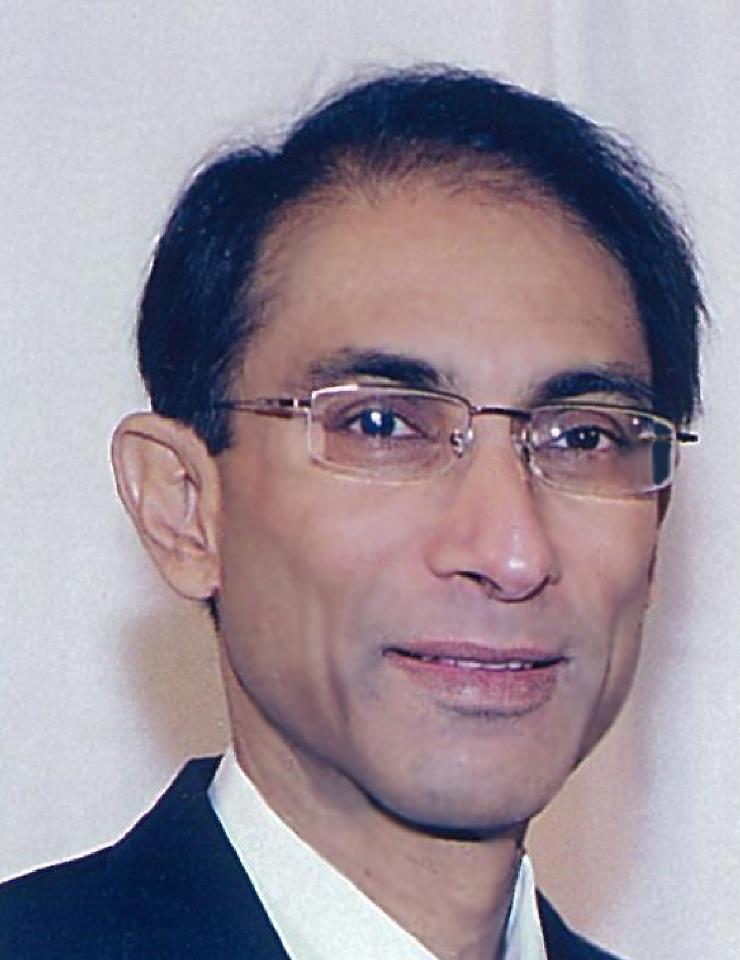 Dr. Vivian Rambihar
Cardiologist and Community Activist
Dr Rambihar is one of the foremost thinkers in the world today, with ideas transforming medicine, health and society. He is an Adjunct Assistant Professor of Medicine at the University of Toronto and a globally renowned cardiologist, involved in teaching, research and practice in Toronto for 35 years. He has looked after many West Indians, including Dame Louise Bennett and Eric Coverly, who helped him with health promotion and in developing his ideas. This year marks 25 years of his pioneering contribution in diversity and health, and in chaos and complexity science, which Stephen Hawking says he thinks will be the science for the 21st century.
Born in Guyana, he studied medicine at McMaster University after receiving the Guyana Scholarship, teaching math in Guyana and a BSc (University of Toronto). Since 1990 he has lectured on ethnicity and health, and chaos/complexity and health across the West Indies, including at many UWI Medical Reunion and Caribbean Cardiovascular Society Conferences.
As a pioneer in chaos and complexity science, he is the first to apply these ideas to medicine, proposing their use in solving complex world problems like peace, health, development, poverty reduction and climate change. He has publications as Letters in prestigious medical journals like Lancet, Heart and British Medical Journal, gave lectures at University College London and Cambridge University, UK, and was part of a global Think Tank at the Newton Institute of Mathematical Sciences at Cambridge University in 2000.
As a pioneer in diversity/ethnicity and health, he developed innovative ideas for reducing obesity, diabetes and heart disease, with a multilevel complexity "Health in All Policies" approach, including grassroots action and social occasions for health, going to schools, temples, churches and community centers to achieve change. He advocated widely for this, gave Keynote Lectures to the Black and South Asian Canadian communities recently, and wrote a landmark 50th Anniversary Editorial for the American Heart Journal on Race, Ethnicity and Health.
He is the founder of Global Heart, co-founder of Valentine's Global Heart Hour, and author of many books, including Tsunami, Chaos and Global Heart, available free online, with sections on improving health.
Recent awards include 2016 FCCS, Canadian Cardiovascular Society's highest award, 2016 Guyana (Canada) 50th Anniversary of Independence Award for Academic Excellence, 2016 McMaster University GTA Impact Award, 2015 UC, University of Toronto Alumni of Influence Award, 2012 Queen Elizabeth II Diamond Jubilee Medal and 2012 Top 25 Canadian Immigrants.