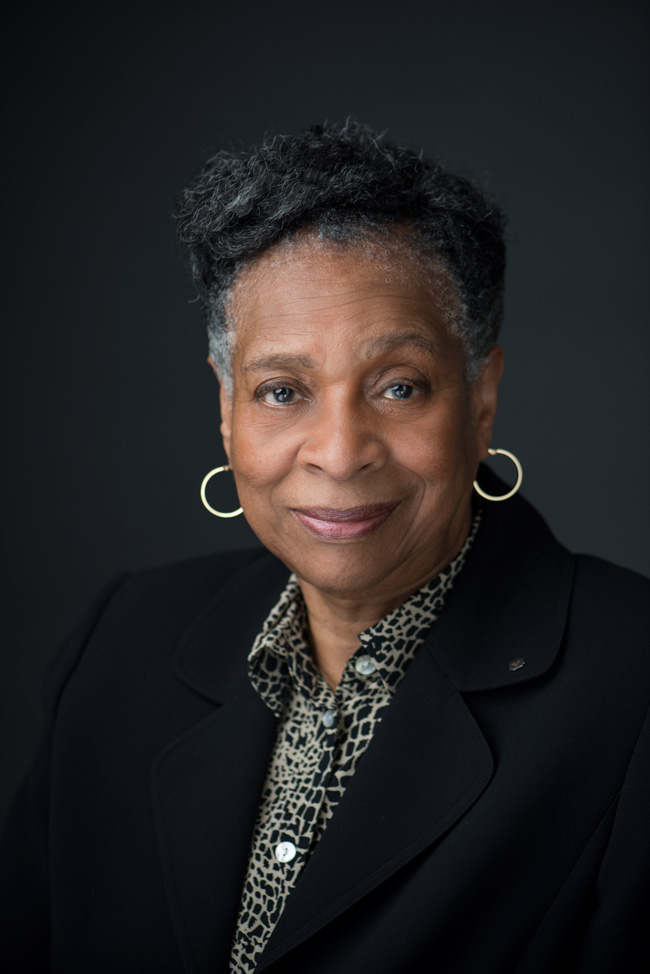 Judge Juanita Westmoreland-Traore
Judge Juanita Westmoreland-Traoré was appointed to the Criminal and Penal Division as well as the Youth Division of the Court of Quebec in April 1999. She sits in Montreal.
Ms Westmoreland-Traoré was admitted to the Bar of Quebec in 1967 and The Law Society of Upper Canada in 1997; she specialized in immigration and citizenship law, human rights, family law and non-profit organization law. She was a professor in the Department of Legal Sciences at the University of Quebec in Montreal from 1976 to 1991. From 1996 to the time of her appointment, she was Dean of the Faculty of Law of the University of Windsor. She is well known for her role in establishing the Conseil des communautés culturelles et de l'immigration du Québec, over which she presided from 1985 to 1990. From 1991 to 1995, she was Ontario's Employment Equity Commissioner. In 1995, she was a United Nations consultant, on contract, advising Haiti's Commission on Truth and Justice.
Juanita has a long history of community involvement on human rights and equality issues both nationally and internationally. She was a board member of the Canadian Chapter of the International Association of Women Judges from 2003 to 2009 and a co-chair of the Equality and Diversity Committee of the Canadian Association of Provincial Court Judges from 2004 to 2010.
A graduate of Marianopolis College, she obtained her law degree from the University of Montreal, and a Doctorate of State from the University of Paris II.
In 1991, she was named an officer of the Ordre national du Québec. She has received Honorary Doctorates from the University of Ottawa and the University of Quebec in Montreal.
She has been honored by the Bar of Quebec and the Canadian Bar Association as one of the women pioneers in the legal profession, being the first person of African origin elevated to the Bench in Quebec. In 2000, the Quebec Regional Committee of the Canadian Jewish Congress awarded Judge Westmoreland-Traoré the inaugural Alan Rose Prize for human rights. In May 2003, she was honored by the Montreal Association of Black Business Persons and Professionals with the Jackie Robinson's Achievement Award and in August 2005 with the Touchstones Award by the Canadian Bar Association.
Judge Juanita Westmoreland-Traoré is the spouse of Ismaïl Traoré; they have two adult sons.