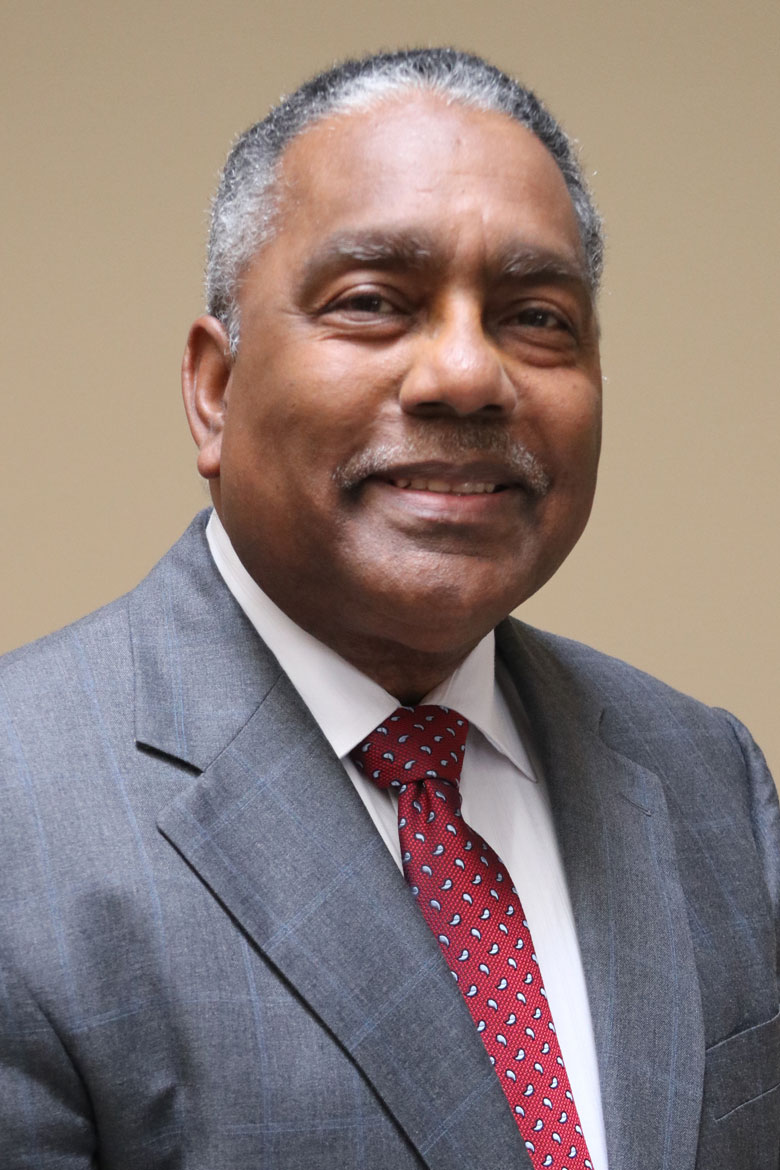 Justice Gregory Regis
The Honourable Justice Gregory Regis was appointed a judge of the Ontario Court of Justice in January 1999. He was born and grew up in the fishing village of Dennery, on the east coast of Saint Lucia.
In 2004, he was appointed Local Administrative Judge (LAJ) in Oshawa.
In 2007, he was appointed Regional Senior Justice (RSJ) for the Central East Region, becoming the first non-white person to hold that office. Regional Senior Judges exercise the powers of the Chief Justice in their regions. They also serve on the Executive Council of the Court. He served in that office for the maximum allowable two terms (six years).
He retired in 2014, but continues to serve as a part-time judge. In February 2017, he was appointed Distinguished Visiting Professor at Ryerson University.
Justice Regis has anchored his judicial career around the issue of access to justice. He has conducted seminars and workshops for judicial officers, and other participants in the court system, on the subject of illiteracy and the justice system.
His thesis is that illiteracy or low literacy is a barrier to full participation in the justice system. He submits that all participants in the system must be alert to the issue, and actively take measures to assist anyone who has that problem.
In 2004, he presented a paper titled Literacy and Access to Justice in Canada at the Third International Conference of the Council of Administrative Tribunals (CCAT) in Toronto.
Before becoming a judge, his legal career included one year in private practice, four years as Executive Director of the Jane Finch Legal Aid Clinic, and eight years as an Assistant Crown Attorney.
Justice Regis has had a varied work and community experience. He started his formal working life as a primary school teacher in Saint Lucia. He later worked as a laboratory technician and as a journalist.
His journalism career included positions as photo journalist at The Voice Newspaper (Saint Lucia's National newspaper) , News Editor at Radio Saint Lucia and correspondent in Saint Lucia for several Caribbean and International news organizations, including The Associated Press (AP), Trinidad Express Newspaper, Radio Guardian (Trinidad and Tobago) and Radio Antilles.
In Canada, he worked as an editor for CBC TV before entering law school. While studying law, he held a regular part-tine position in the CBC national radio newsroom in Toronto as an editor and producer.
Justice Regis has always been engaged in the black and Caribbean Community. He has served in leadership positions on the boards and committees of several organizations. These include The Black Resources and Information Centre (BRIC); The Canadian Foundation for Caribbean Development and Co-operation (CFCDC); Caribbean Cultural Committee (CARIBANA); The Canadian Council for International Co-Operation (CCIC);
Theatre In the Rough; Saint Lucia Toronto Association; Canadian Centre on Minority Affairs (CCMA); Multicultural Council of Oshawa/Durham.
Justice Regis holds a Bachelor of Laws degree (LL.B) from Osgoode Hall Law School and a Bachelor of Applied Arts degree (B.A.A.) in Journalism from Ryerson University.
He is a member of the Association of Ontario Judges (AOJ), the Canadian Association of Provincial Court Judges (CAPCJ) and the Osgoode Society for Canadian Legal History.
He is the recipient of the Queen's Golden Jubilee Medal, the Saint Lucia Governor General's Award, the BBPA's Harry Jerome Lifetime Achievement Award, the Ontario Medal for Community Service and the African Canadian Achievement Award for Law.