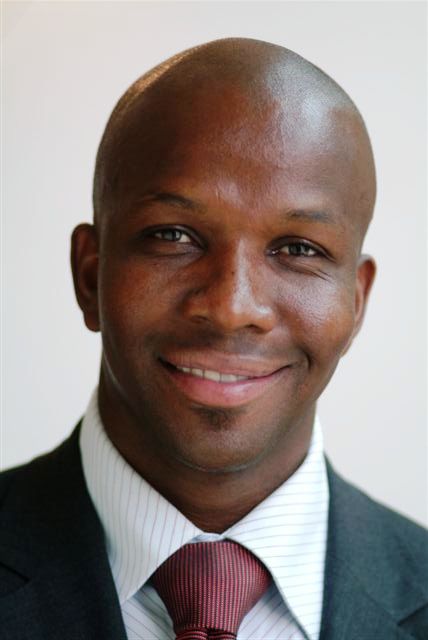 Mr. Donovan Bailey
Few names can instil a feeling of awe and pride like the name of sports legend Donovan Bailey. Bailey commanded the world's attention in the 1990's when he exploded onto the track and field circuit determined to do what no other man before him had done.
It may not have always been his calling, but it was apparent from an early age that Bailey had no interest in marching at the pace of the rest of the world. He was more extraordinary than that. Bailey's physical dominance, mental brilliance and impenetrable drive cast him as a formidable opponent in all of his endeavours. When most other youngsters in their early 20's were just dabbling with adulthood, Bailey had already began a successful career in finance and was comfortably shooting up the corporate ladder when he decided to redirect his energy and revive a childhood passion in sprinting.
In just a few short years, Bailey was running alongside some of the greatest sprinters on the circuit – the same great sprinters that he soon began to surpass. His performances started to capture the attention of the track and field community. Then came the sports enthusiasts. Canada. Jamaica. And then the whole world followed.
Winning titles and smashing records, Bailey left his indelible mark by becoming one of the most revered all-time greatest athletes in the history of track and field.
Donovan Bailey. World champion. Olympic Champion. World's fastest man. Extraordinary.
Career Highlights
• Birth Date: December 16, 1967
• Birth Place: Manchester, Jamaica
• Hometown: Oakville, Ontario
Donovan Bailey is indisputably among the best athletes in track and field history. Track & Field News declared Bailey "Sprinter of the Decade" (1990's) and one of the world's all-time greatest and most dominant sprinters.
• Two-time World Record holder
• Two-time Olympic Champion
• Three-time World Champion
• Eight-time Canadian Champion
• Pan American Games Champion
• Goodwill Games Champion
• Commonwealth Games Champion
• 1995- Dominated the World Championship in Gothenburg by winning the 100-metre sprint and the 4 x 100-metre relay titles.
• 1996, Bailey broke the indoor 50-metre world record in Reno, Nevada, posting a time of 5.56 seconds — a record still held to this day.
• 1996 he earned the rare triple title of World Champion, Olympic Champion, and World Record holder. (Bailey electrified Canada and the world where he shattered the World and Olympic record, winning Canada's first gold medal ever in the glory event of the Games. Bailey ran a sizzling 9.84 seconds)
• Awarded the Lou Marsh Trophy and named Canadian Newsmaker of the Year.
• In 1997, Bailey won a third World title with the Canadian relay team and beat American sprinting champion Michael Johnson in a much publicized 150-metre race to determine who was the "World's Fastest Man."
• Bailey was inducted into Canada's Sports Hall of Fame in 2004 individually, and inducted again in 2008 as part of Canada's 1996 Olympic gold relay team.