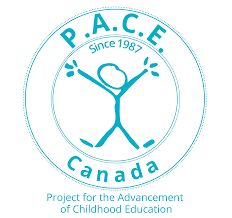 Project Advancement Childhood Education (P.A.C.E)
The Project For Advancement Of Childhood Education (P.A.C.E.) (Canada) is a Federally chartered non-profit organization founded in 1987 by Dr. Mavis Burke, Ph.D., O.ONT. to support Jamaican Basic (pre-schools) Schools in their cause to provide the best education possible for children in their early years. Since its inception, P.A.C.E has expanded operations to include programs supporting Canadian children, as well as college students pursuing degrees in Early Childhood Education.
P.A.C.E is continually raising awareness on child care and children rights in both Canada and Jamaica through community partnerships, educational and other support programs. Our focus is on needy or disadvantaged children, ensuring they have access to the educational materials, nutrition, technology and healthy environment, essential for them to compete in this global and digital economy.
Support for these programs is mainly through the dedication and effort of our members, volunteers and individuals like you who are committed to giving back to and supporting communities and children in need.
We recognize the importance of the early years in the process of child development. Therefore, our goal is to be responsive, mobilizing and supporting community efforts to provide a positive learning environment for young children by facilitating parent and teacher education and providing practical forms of assistance for the learning context.
We help to ensure that the children get the best possible nutrition, educational and developmental programs. We feel this will reduce social and economic disparities, as well as provide the best opportunity for the children to compete in the global economy.