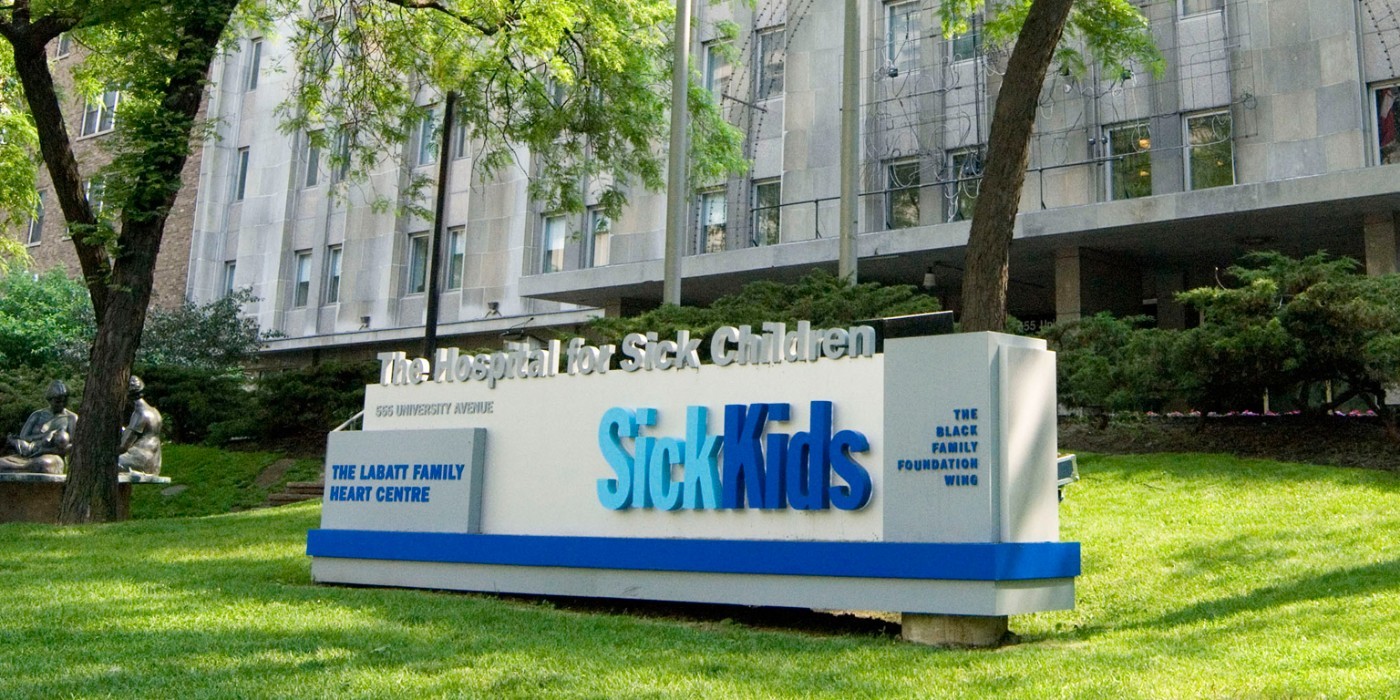 Sick Kids
The Hospital for Sick Children
The Hospital for Sick Children (SickKids) is recognized as one of the world's foremost paediatric health-care institutions and is Canada's leading centre dedicated to advancing children's health through the integration of patient care, research and education. Founded in 1875 and affiliated with the University of Toronto, SickKids is one of Canada's most research-intensive hospitals and has generated discoveries that have helped children globally.
Its mission is to provide the best in complex and specialized family-centred care; pioneer scientific and clinical advancements; share expertise; foster an academic environment that nurtures health-care professionals; and champion an accessible, comprehensive and sustainable child health system. SickKids is proud of its vision for Healthier Children. A Better World.
The history of SickKids includes these landmarks:
1892: A school was opened at SickKids, marking the first time a school has been set up within a hospital.
1919: SickKids pioneered blood transfusion for children.
1930: Doctors at SickKids invented the pre-cooked cereal, Pablum, which provided infants with nutrition and generated funds for establishment of SickKids Research Institute in 1954.
1963: Dr. William Thornton Mustard developed the Mustard procedure used to help correct heart problems in "blue babies."
1973: SickKids Foundation was established to raise funds for SickKids.
1989: The gene responsible for cystic fibrosis was discovered by Dr. Tsui Lap-chee and other SickKids scientists. Although a cure for CF has not been found, the life span of CF patients has since improved considerably.
1996: A team led by Dr. Lori J. West conducted the first intentional ABO-incompatible heart transplant in infants. As a result, mortality for infants on the heart transplantation waiting list at SickKids would be cut from 58 per cent to 7 per cent in the study group.
1998: The Centre for Applied Genomics was established.
2009: SickKids researchers identified eight genes, which, when mutated, cause medulloblastoma, the most common childhood brain cancer.
2010: SickKids partnered with Hamad Medical Corporation and Holland Bloorview Kids Rehabilitation Hospital to advise on the creation of a state-of-the-art children's hospital in Doha. Qatar.
2013: The Peter Gilgan Centre for Research and Learning opened on September 17 -a hub for researchers and learners to congregate and share ideas to transform child health care. Standing as a testament to the past, present and future scientific achievements of SickKids, the Centre is an architectural landmark in Toronto's Discovery District.
For more information, please visit www.sickkids.ca.