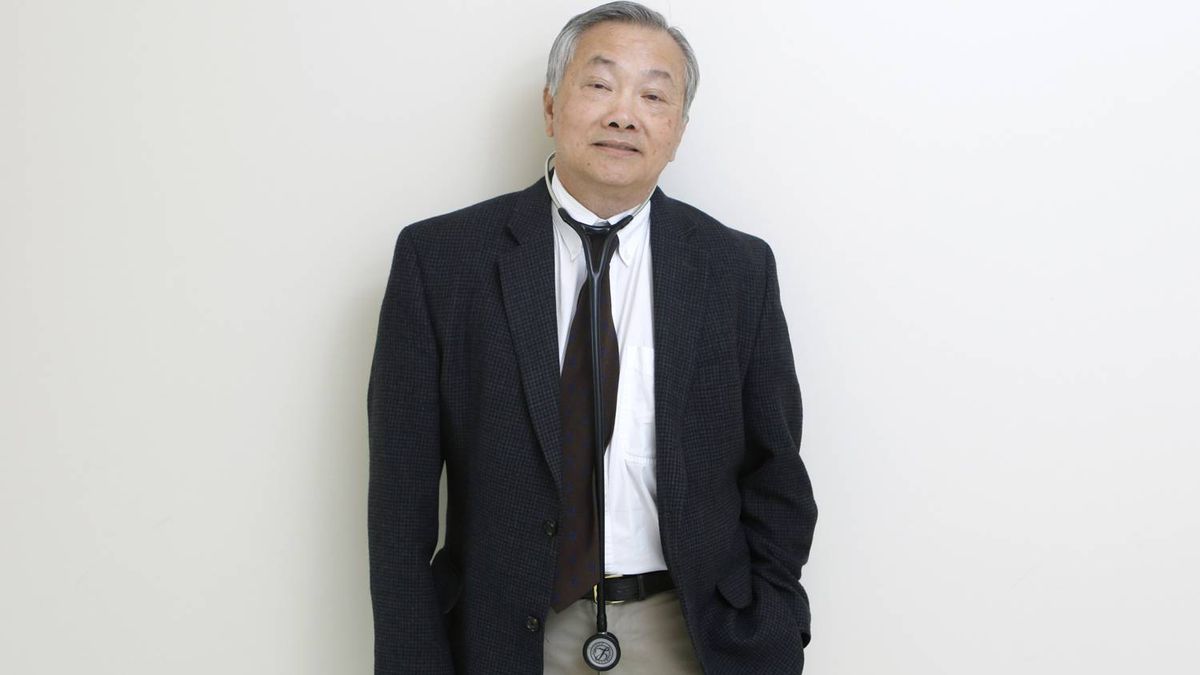 Dr. Herbert Ho Ping Kong
Dr. Ho Ping Kong is a graduate of the University of the West Indies (1965). He is also a graduate of St. George's College high school in Kingston, Jamaica and a member of the school's Hall of Fame. The Globe & Mail describes him as: "As brilliant as House…But Nicer." Colleagues and friends describe Dr. Herbert Ho Ping Kong as a truly "renaissance man". He walks with great humility, a calm and quiet demeanor and a genuine care for everyone. In his role as teacher and mentor, he has, and continues to be an exemplary example to hundreds in the field of medicine, many of whom have become top in their field, in Canada and the Caribbean. Some of his core work includes the advancement of research in sickle cell anemia; renal and heart failure; and other aspects of internal medicine.
Dr. Ho Ping Kong has an extensive career as a practicing consultant physician and teacher with important leadership roles in medical education and program development at the local, provincial and national levels. Dr. Ho Ping Kong founded and became the first Director of the Division of General Internal Medicine at the Royal Victoria Hospital in the McGill system from 1981 to 1984, in Montreal.
In Toronto he has conducted similar seminal activities at Toronto Western Hospital, The Toronto Hospital, and University Health Network as well as centrally at the University departmental level. Through his sustained innovative work at these institutions, he has established general internal medicine as a national academic force. Dr. Ho Ping Kong was appointed Chair of the Section of Medical Education at the Royal College of Physicians Annual Meeting in 1984 and Chair of the Royal College Nucleus Committee for Internal Medicine in 1986, with re-election in 1989.
In 1990 he was promoted to rank of full Professor by the University of Toronto and was appointed Associate Physician-in-Chief of The Toronto Hospital in 1992. About a decade ago Dr. Ho Ping Kong initiated the clinical fellowship program for training in sub specialties of internal medicine, for Caribbean trainees at the University Health Network. The program has grown to almost 20 consultant physicians…the majority of whom are back in the Caribbean practicing and teaching. In 2004 Dr. Ho Ping Kong became the inaugural holder of the Chang endowed chair in Internal Medicine teaching at UHN and University of Toronto. In his 40 years of teaching, Dr. Ho Ping Kong has received numerous awards. Most prestigious of these are the Dr. Mary E. Hollington Award for Excellence in Teaching in the Final Medical Year in 1989 and the Aikins Award for Individual Excellence in Undergraduate Clinical Teaching in 1990. Dr. Ho Ping Kong was awarded the most prestigious 3M Teaching Excellence Award of Canada in 1999, which recognized his role as an accomplished medical teacher, and placed him at the top of the teaching pyramid across all university disciplines throughout the nation. In 2003 he was awarded the distinguished lifetime Osler Award of excellence by the Canadian Society of Internal Medicine for practice and teaching of general internal medicine.
In 2008 the Jamaican government honoured him with the community service award for health. In the same year, the association of consultant physicians of Jamaica recognized him for his outstanding contribution to post graduate medical education in the Caribbean.
More recently the University Health Network recognized Dr. Ho Ping Kong's lifetime contributions and achievements by naming its new centre, the Dr. Herbert Ho Ping Kong Centre for Excellence for Education and Practice.