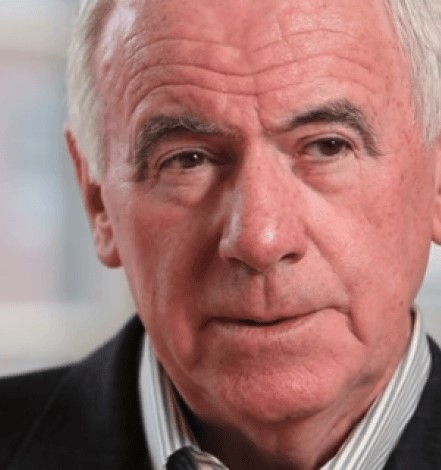 Mr. Charlie Coffey, O.C.
Community leadership is a passion in the life of Charlie Coffey-he believes in reaching out to people in all walks of life, understanding cultures, building relationships and speaking up about issues that need a stronger voice. Coffey's proven record and reputation in private, public and not-for-profit sectors across the country is a testament to this champion of children and early child development, young people, Aboriginal peoples, women entrepreneurs and women in public office, as well as education and diversity.
The Leadership
Charlie Coffey is the chair of Kocihta; member, National Committee of Aga Khan Foundation Canada, Advisory Council for the Mosaic Institute; and director, Canadians for a New Partnership, Arctic Children and Youth Foundation.
The Career
Coffey started his 44-year career with RBC in native Woodstock, New Brunswick. He is the former executive vice president, government affairs and business development for RBC. Prior to that position, Charlie headed business banking in Canada for five years. He also led three regional headquarters: Manitoba, Metro Toronto and Ontario.
The Awards
Canadian Women's International Business Initiative Award from the Canadian Embassy in the United States for RBC's support of businesswomen Award of Distinction from the Public Affairs Association of Canada Humanitarian Award for Community Service from Yorktown Family Services (Toronto) The Centre of Excellence for Early Childhood Development medal for exceptional contribution to early child development The University of Winnipeg Duff Roblin Award for commitment to education and community
People for Education Egerton Ryerson Award for public education advocacy.
The Honours
The Assembly of Manitoba Chiefs named Coffey an Honourary Chief for his support of First Nations, economic development and self-sufficiency.
Honourary Doctor of Laws degrees were conferred upon Coffey by Trent University (2006), McMaster University (2009) and Ryerson University (2011) for his contribution to society through community leadership.
Coffey received the Order of St. Michael for his work in support of St. Michael's College School in Toronto. Coffey was awarded the Queen's Diamond Jubilee medal.
Charlie Coffey is an Officer of the Order of Canada.