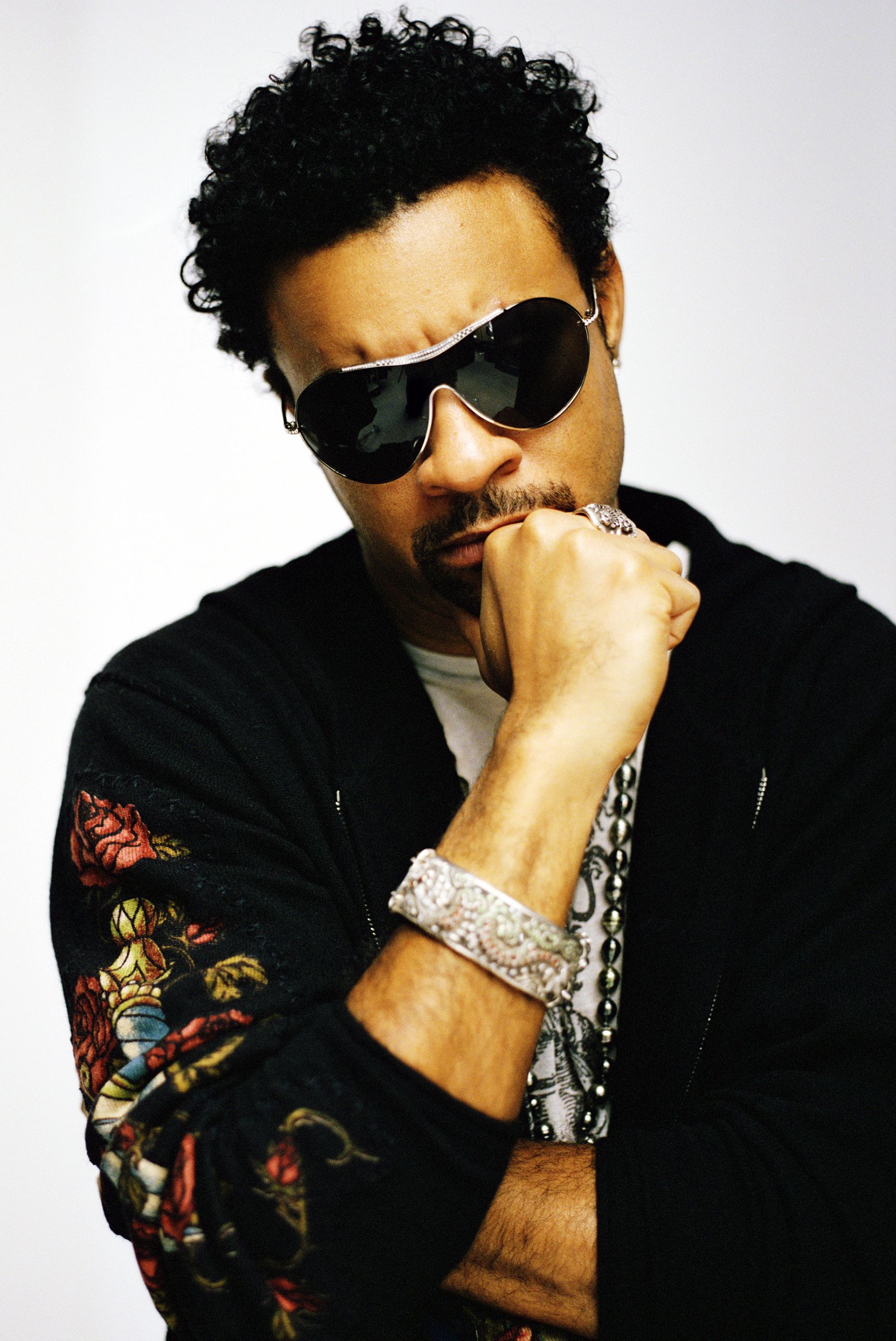 Orville "Shaggy" Burrell, C.D.
Emerging in the early '90s, Shaggy was the biggest crossover success in dancehall reggae. Not only did he become the genre's most commercially potent artist in the international market, he was also more than just a typical flash in the pan, managing to sustain a career over the course of several highly popular albums. Perhaps in part because he wasn't based in Jamaica, he never really needed to have it both ways: virtually ignoring the hardcore dancehall crowd, his music was unabashedly geared toward good times, a friendly (if horny) persona, and catchy party anthems. He wasn't shy about lifting hooks wholesale from pop hits of the past, a chart-ready blueprint similar to that of hip-hop stars like Puff Daddy, but he also had fairly eclectic tastes, giving his records a musical variety lacking from other dancehall stars. As a result, he became one of the scant few reggae artists to top the album and pop singles charts in America, not to mention numerous other countries where he's had even greater success.
Shaggy was born Orville Richard Burrell on October 22, 1968, in Kingston, Jamaica, and was nicknamed after the Scooby-Doo character. At age 18, he joined his mother in the Flatbush area of Brooklyn, New York, and soon began performing with the local Jamaican-style sound system Gibraltar Musik. A steady income proved to be a more pressing matter, however, and in 1988 Shaggy joined the Marines.
Shaggy still had obligations to the military, and his budding career was interrupted by Operation Desert Storm in 1991; he was sent to Kuwait for a five-month tour of duty. After returning to Camp Lejeune, Shaggy resumed his sessions in New York, and waxed a cover of the Folkes Brothers' ska hit "Oh Carolina." Originally recorded for Prince Buster's label, the song was given a modern dancehall update complete with a prominent "Peter Gunn" sample. At first, "Oh Carolina" was simply another local hit, but thanks to some overseas promotion, it was picked up for release in the U.K. by Greensleeves in late 1992. It was an instant smash, vaulting all the way to the top of the British pop charts early the next year and doing the same in several other European countries.
Now firmly a star in Europe, Shaggy went on to conquer the U.S. with his next album, 1995's Boombastic. The title track was an inescapable hit, selling over a million copies; it reached number three on the pop charts and number one on the R&B charts, and also became his second U.K. chart-topper. "In the Summertime," the flip side of the American single release of "Boombastic," climbed into the U.K. Top Five as a follow-up. Meanwhile, the album went platinum, nearly reaching the R&B Top Ten, and spent a full year at number one on Billboard's reggae album chart; it also won a Grammy for Best Reggae Album. A third single, "Why You Treat Me So Bad," featured guest rapper Grand Puba and nearly reached the British Top Ten in 1996, but failed to make much of an impact stateside.
Shaggy followed his breakout success with an extensive world tour, consolidating his European following, and recorded a hit duet with Maxi Priest, "That Girl," in 1996. He returned to solo action in 1997 with the Midnite Lover album. The first single, a dancehall version of Big Brother & the Holding Company's "Piece of My Heart" featuring duet partner Marsha, was a relative flop in the U.S., though it had some international success. Similarly, the album was a commercial disappointment, and Virgin, assuming that Shaggy's moment had passed (as it quickly had for many of dancehall's crossover hitmakers), dropped him from its roster.
Undaunted, Shaggy turned to movie soundtracks to keep his name in the public eye. He appeared on a minor hit duet with Janet Jackson, "Luv Me, Luv Me," from the soundtrack of How Stella Got Her Groove Back in 1998, and followed it by contributing the solo cut "Hope" to For Love of the Game in 1999. By this time, he was able to land a new deal with MCA, and rewarded them with one of the biggest-selling reggae albums ever. Released in 2000, Hot Shot started off slowly as its lead single, "Dance and Shout," flopped in the States. However, a radio DJ in Hawaii downloaded the track "It Wasn't Me" (featuring Rik Rok) from Napster, and began playing it on his show. Soon it was a national hit, rocketing up the pop charts and hitting number one in early 2001; naturally, it did likewise in the U.K. and many other European countries. Its follow-up, "Angel" — a rewrite of the country hit "Angel of the Morning," featuring Rayvon on vocals — also went straight to number one in the U.S. and U.K. Hot Shot, meanwhile, spent six weeks at number one on the album charts and eventually sold over six million copies in the U.S. alone — an almost unheard-of figure for a reggae release.
While Shaggy prepared his follow-up album, more pieces of product hit the market in 2002: Virgin put out Mr. Lover Lover: The Best of Shaggy, Vol. 1, a compilation covering his years at the label, while MCA issued a remix album, Hot Shot Ultramix. Before the end of the year, Shaggy released his new album, Lucky Day, which was loosely designed as a respectful tribute to womankind. Its first two singles, "Hey Sexy Lady" and "Strength of a Woman," didn't fare well in the U.S., but the album sold respectably well, going gold by year's end and charting in the Top 30 on both the pop and R&B listings. In 2005 he returned with Clothes Drop, this time on the Geffen label. Early in 2007 his "Church Heathen" single began dominating the dancehall scene thanks in part to its video starring the legendary Ninjaman as a priest. The big hit single landed on Shaggy's album Intoxication, released that same year. In 2011 he returned with the single "Sugarcane" and the EP Summer in Kingston. Both were released on his own label.
Shaggy is also widely known for his philanthropic efforts which raise millions of dollars for the Bustamante Hospital for Children.
Shaggy was introduced to the Bustamante Hospital for Children whilst visiting a friend's son who had been admitted there. He was so moved by what he saw, that he vowed to do whatever he could to make things better there for Jamaica's children. This visit opened Shaggy's eyes to the obstacles children faced with receiving medical care in Jamaica and the region, it being the only full service children's hospital in the English speaking Caribbean, he resolved that something had to be done in order to improve the conditions there. For eight years he quietly made personal donations of medical equipment, which the hospital desperately needed, such as:
2001- two (2) Ventilators
2002- Electroencephalogram (EEG) Machine
2003- Table Top Sterilizing Machine
2005- Funded the Upgrade of the Medical Oxygen System
2006- Funded the Beautification of the Administrative Block
2008- Collaborated with Scotiabank to create a park & recreation area
To Date The Shaggy Make a Difference Foundation has raised a total of just over US$1,000,000 (J$90 Million) for the hospital, and has covered the costs for an overall audit to be done on all medical equipment (working or otherwise) at the Bustamante Hospital (June - July, 2011). In addition, the Foundation has donated two (2) new fully equipped dental chairs for the hospital's Dental Unit, as the existing unit was forced closed for several months due to non-functional dental chairs. The new chairs were delivered and installed earlier last year along with 378 pieces of medical equipment.